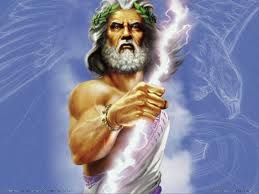 My last two posts here and here, sparked a rich conversation with Deborah Gregory, a psychotherapist and poet who's learning more about her masculine archetypes from the Partnership Profile in The Soul's Twins. She wrote:
"Hmm, so now I've woken up to these insights and find myself in a similar place … having to reclaim the archetypal Father for myself!  No wonder I feel deeply religious around this issue as I'm finally exploring my father/Father/masculine mystery! And no wonder I wrote "The Animus Diet" which focuses on finding balance between our feminine and masculine sides … because what better way to engage the Father archetype than to write a book! Wow, what huge insights I've gained from our conversation! Thank you Jeanie for helping me dig even further into my own mystery."
I answered her:
" My writing heightens my sense of the presence of the sacred too. It feels like I'm coming home. I would suggest that's true of you as well. Every stage of growth throughout your life has led you to this next step of re-membering your dis-membered masculine side and re-connecting it with your feminine side. Like me, you're uncovering your mystery and coming home to your true, pure, soul by way of writing."
As I wrote "your true, pure soul" I had a flashback to a very strange and synchronistic dream I had two nights before this conversation. I'd like to share it here:
Dream #5324

A handsome man is teaching me and others something to do with three factors or principles in our lives, helping us arrange them according to our individual personalities and experiences. I see them lined up as three sentences spaced vertically, one above the other. I ask someone who he is. They say he's Dr….something that sounds like "Pier Truett."

He seems troubled. Someone says he used to slap "her". I wonder who "her" is. His girlfriend? His wife? I recoil at the thought. I think slapping a woman is unforgivable. But I ask myself, is this really unforgivable?  Does not a God of love forgive all people for all things if they're truly sorry? I wrestle with this moral dilemma for a while.

Then we're sitting at a table. I encourage him to eat a fresh green vegetable. I tell him it will taste good with salt and vinegar. He likes it. It feels like I'm taming, civilizing this troubled man, teaching this teacher something valuable, just as he's teaching me. This makes me very happy.
What an odd name, I thought when I awoke. I've never known anyone with either of those names. My associations led to this:  Pier = Pure? Truett = True? This resonated. Was this masculine image a true part of my pure, authentic soul? A troubled Animus who used to "slap" femininity down metaphorically? Did he absorb the disdain patriarchal cultures have for the feminine? Has my masculine side been disdainful of me because I'm a woman? Have I judged him — and sometimes men by association — harshly because of this? Can I forgive him for being wounded by cultural attitudes that wounded my soul too? Can I forgive myself for absorbing these attitudes? And what about the salt? Alchemically salt was considered a purifier that neutralized dualities. Vinegar is a preserver made of sour wine.
For some years I've thought of my Animus as the idealistic, creative, driven part of me that wants to "save the world" with my writing. This association came from a dream I had in 1989.
Dream #42
I slam the top half of a Dutch door on a black stallion who's been shut in a small room containing my neglected desk. He's chasing me and I'm afraid of him. Sadly, he says, "Why are you trembling? Are you afraid of me? Did you think I would hurt you?" I feel foolish. I know he's always been my friend and would never hurt me; but I have to get away from him.
I associated the desk with my lifelong passion for writing and my fear of taking it on as a full-time career. But this dream convinced me to trust my animal instincts. So at the end of the school year I quit teaching and started my first book. Years later, after my first two were published, I saw my dream stallion one more time. He was lying to my right in the backseat of a car with his head on my lap. He was my beloved friend. Meanwhile, an unknown driver was taking us to an unknown destination. My black stallion was no longer driving. He was being driven. Was the driver the Self? Was our destination home?
Deborah and I are trying to reclaim our archetypal masculine sides. She wants to reclaim her Father. My Warrior's in  good shape but my Father could use some attention. What disowned archetypes do you need to reclaim? What passions do you want to act on to come home to your pure, true soul? Maybe the Partnership Profile can help.
Jean Raffa's The Bridge to Wholeness and Dream Theatres of the Soul are at Amazon. E-book versions are also at Kobo, Barnes And Noble and Smashwords. Healing the Sacred Divide can be found at Amazon and Larson Publications.com. Her new book, The Soul's Twins, is available at Schiffer, Red Feather Mind, Body, Spirit and wherever books are sold. Subscribe to her newsletter at www.jeanbenedictraffa.com.