Love "bears all things" and "endures all things'* (1 Cor. 13:7). These words say all there is to be said; nothing can be added to them. For we are in the deepest sense the victims and the instruments of cosmogonic "love." ~Carl Jung; Memories Dreams and Reflections; Page 354ç

At the center of non-violence stands the principle of love. ~Martin Luther King, Jr.

Love . . . is of fundamental importance in human life and . . . of far greater significance than the individual suspects. ~Carl Jung, CW 7, Page 218.

Where there is love, there is life. ~Mahatma Gandhi
AGAPE
Love of the soul. Charity. The love of human for human, God for humans, and humans for God. The highest form of love, the supreme value that sums up and encompasses all the others.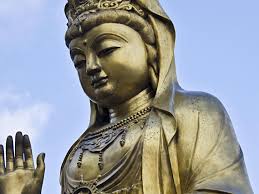 Emotion is one aspect of agape.The Greeks thought of it as empathy and feelings of lovingkindness for others, like sympathy, familiarity, affection, sentiment, and attraction. But agape is also a choice. We can choose to strive for the highest good of others as well as ourselves, even in the face of extreme adversity.
Yet agape is even more than this, and here we enter the realm of mysticism. For spirit persons throughout the world, agape also comes from outside the human body and ego. It is an intangible living thing that we are all born with and immersed in together.
Like the Self, the psyche's core and circumference, the supreme form of love is a spiritual life force that we cannot escape. Whatever we want to call it, we're in agape, agape is in us, and every form of love comes from it. Agape is something we are: the Self within us and the miracle of our life. God, Spirit,  Life, Love, and the Self are all the same thing.
This means you are sacred, I am sacred, all life is sacred. Why don't we know it? Why is there so much suffering in this world? Because we have not yet learned the final kind of love I will discuss in this series.
"No one is born hating another person because of the color of his skin, or his background, or his religion. People must learn to hate, and if they can learn to hate, they can be taught to love, for love comes more naturally to the human heart than its opposite." ~Nelson Mandela
PHILAUTIA
Love of the self.  To have regard for your own happiness or advantage. While this is a basic human necessity, many see it as a moral flaw akin to vanity, selfishness, and egotism.
There are two sides to every quality — love and hate, good and evil, pro-social and antisocial — and we still don't understand that we contain both. We haven't learned philautia because we are unaware of our core of love and its shadow, hatred. Every human being yearns for love. But like all life, we are still evolving, and most of us haven't acquired enough self-awareness to achieve it.
When we feel an impulse we think is evil, in our fear and ignorance we project it onto others and turn them into our scapegoats, then secretly hate ourselves for it. The more we do this, the more self-hate wins. Believing we are unworthy, we turn our most valuable commodity, our ability to love, into a sin. And in our self-hatred, we destroy ourselves and the capacity for love in those around us.
I cannot love anyone if I hate myself. ~Carl Jung, Psychological Reflections, Page 221.

To love someone else is easy, but to love what you are, the thing that is yourself, is just as if you were embracing a glowing red-hot iron: it burns into you and that is very painful. ~Carl Jung, Zarathustra Seminar, Page 1473.