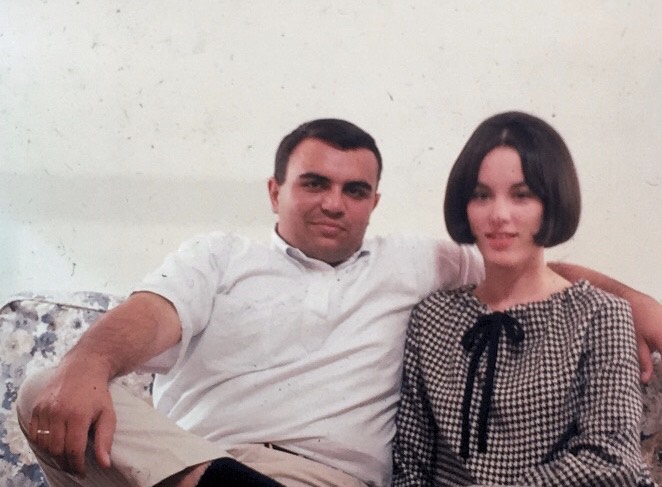 The language of religion defines God as "love," there is always the great danger of confusing the love which works in man with the workings of God. ~Carl Jung; CW 5, Para. 98.
I don't think we can separate love from overall human dignity and hope. ~Adrienne Rich, On Lies, Secrets, and Silence:  Selected Prose 1966-1978
The Law of
Love is the most powerful healing and unifying force in life. It has its roots in the heart — honest feeling, valuing, and respect, not in the head — ideas, words, theories, logic, and reason.
According to the ancient Greeks, there are seven types of love.
Eros: Love of the body. Eros was the Greek God of love and sexual desire. Romantic love.
Philia: Love of the mind. Philosophy means "love of Sophia," the spark of life and wisdom in us.  Philia also refers to love between good friends.
Ludus: Playful love between partners and friends.
Pragma: longstanding, practical, systematic, business-like love of work.
Agape: Love of the soul. Charity, the love of human for human, and the love of God for humans and humans for God. The highest form of love.
Philautia: Love of the self.  To have regard for your own happiness or advantage. A basic human necessity, many see it as a moral flaw akin to vanity, selfishness, and egotism.
Storge: Love of the child. Natural or instinctual affection; family love,
Of these, I'd like to address four that seem most misunderstood and needed in today's world:  Eros and Philia in this post, and Agape, and Philautia in Part II.
EROS: Love of the Body
The spirit is the life of the body seen from within, and the body the outward manifestation of the life of the spirit — the two being really one. ~ C.G. Jung

Billions of people have had sex. I don't know how many have actually made love. ~ Sheila Way Gregoire

Love is composed of a single soul inhabiting two bodies. ~ Aristotle

A good sexual relationship is based on emotional intimacy and closeness. ~ Terry Gaspard
Fred and I married when I was 21. When I saw the above picture my brother recently digitalized from a slide taken in those days, it reminded me of how stiff, naive and unconscious (lacking in self-awareness) I was.  I was shy, wary, detached from my body and emotions, self-conscious and anxious to please. My concerns for  my body were all about looking good and having good hygiene regardless of how I felt inside. A school-smart, church-religious, idealistic conformist, I thought I was a loving person, but had no real conception of who I was or what authentic love is.
Since then, I've learned that a loving intimate relationship certainly includes sex, but is so much more. When both partners can be emotionally honest, when both can tolerate the tension of discovering their shadows and relaxing into change, when both can let go of unreasonable expectations and give love as well as receive it, their relationship can experience a revitalizing new birth during every phase of their relationship. As the light of self-awareness emerges in us, so does love and compassion for ourselves, each other, and our bodies. We've been trying hard to learn these lessons, and so far it seems to be working.
PHILIA: Love of the Mind
The ancients called the saving word the Logos, an expression of divine reason. So much unreason was in man that he needed reason to be saved. If one waits long enough, one sees how the Gods all change into serpents and underworld dragons in the end. This is also the fate of the Logos: in the end it poisons us all . . . We spread poison and paralysis around us in that we want to educate all the world around us into reason. ~Carl Jung, The Red Book, Page 280.

Thinking is difficult, that's why most people judge. ~Carl Jung

An alchemical text says: "The mind should learn compassionate love for the body." ~Carl Jung, Jung-Ostrowski, Page 25.
I love ideas. I love reason. I love gathering information and assimilating my reasonable thoughts into a network that explains the big picture of life. But it's taken most of my life to take my body, emotions, and relationships as seriously as I've taken my mind. And that has been a big mistake.
Today, too many people ignore the value of subjective inner experiences that can't be proven with logic and reason. Some even scoff at love. Humanity is paying a big price for our obsession with divine reason.
We've learned to love our minds, but we've lost respect for the miracles of nature, our bodies, our imagination, our myths, and our authentic needs and emotions. In doing so we've lost touch with our natural, physical selves. If we destroy ourselves it will be because of ignorance of our physical instincts. But by loving the messages from our bodies and integrating them with love for our brilliant and miraculous minds, it is possible to transform hopelessness and despair into compassion, enthusiasm, and renewed pleasure in life.