Suffering that is not understood is hard to bear, while on the other hand it is often astounding to see how much a person can endure when he understands the why and the wherefore. A philosophical or religious view of the world enables him to do this, and such views prove to be, at the very least, psychic methods of healing if not of salvation. ~Carl Jung, CW 18, Para 692
A reader and I have had an uncomfortable conversation behind the scenes since last week's politically themed post was published. Our relationship has been problematic and painful for me. Why do we have such difficulty communicating?  Why can't they respect my attempts to understand and accept their perspective? Why do they think it's their job to "educate" me, as indicated by many comments on past posts that I find so condescending?  And why did I get so upset over their comment that I felt physically uncomfortable and my mind couldn't let it go?
I answered their comment. They answered mine. I responded. They wrote another comment, this time by email. The more I reflected the angrier I got. Within a couple of hours of posting my second response, I did something I've only done once before: I decided not to rise to the bait I believed I was being tempted to take and deleted the entire conversation. It seemed wiser not to keep stoking a fire I just wanted to put out. For a moment I felt relieved. Maybe no one would notice and think less of me. But the feeling was soon replaced with a painful suspicion that I could have done better. I should have been more patient. Tried harder. Found a third way to defuse the tension and lessen the acrimony that was building between us.
The sense I'd done something shameful lingered. I write about bringing opposites together. Being authentic. Listening. Dialoguing. Staying open. Waiting patiently. Finding third-force solutions to difficult conflicts. I practice this as best I can. Yet, I'd just slammed a door on someone.
This morning I received an email they wrote at 1:42 in the morning. Thoughtful and conciliatory, it was filled with kind comments, reminders of posts I've written that inspired them, and a compliment about my writing. But the only thing that registered was a remark about their disappointment at me for "not having made some of the larger connections. Yet."  Frustration and self-righteousness overwhelmed me. I felt like I was being lectured to when I hadn't signed up for the class.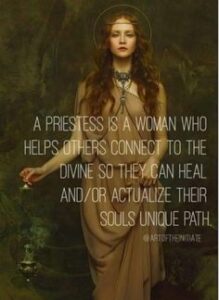 Then I had an epiphany.  I remembered my score from the last time I took "The Partnership Profile," a self-assessment questionnaire in The Soul's Twins. My highest score is for a lunar archetype of our instinct for reflection called the Mediatrix. Also called Medium and Wise Woman, Mediatrix means feminine mediator. She's the part of us that perceives the world through the mythopoeic lens of relationship, feeling, metaphor, symbol, imagination, intuition, personal meaning, connectedness, and love.
My Mediatrix's twin, the Sage, received no points at all. Sometimes called Scholar, sometimes Magician, Sage is the solar archetype of the instinct for reflection. Both twins want to release us from delusion, but they see things differently. Sage focuses on objective facts and uses logical, hierarchical, sequential thinking to arrive at observable and provable conclusions. In western cultures, Sage knowledge is considered more desirable and taught in schools. I learned it too, of course, and it has served me well, but It's not my preferred way of perceiving the world. My Mediatrix is much more interested in the wondrous sacred mystery around and within me, and I long to connect with it.
Suddenly I understood. My commenter and I have two different ways of reflecting on life. Neither is inherently right or wrong, good or bad. We use both of them all the time whether we're aware of it or not. Mediatrix and Sage both contain bright and shadow qualities. Their shadows come out when they are too wounded, obsessive or undeveloped. The shadow of my highly preferred Mediatrix is a bit touchy about her second-class status in my culture's educational system.
Perhaps that's why the shadow of my Sage wants to be right. He doesn't want to be seen as second class. Sage is not my preferred archetype but it's still very active. Sometimes it tries too hard to impress with what I know. Sometimes it can be patronizing. I dislike this about myself. I try to control it, but occasionally it slips out. When I sensed traces of my shadow in my commenter, I projected my shadow Sage onto them. Much easier to recognize it in them than myself.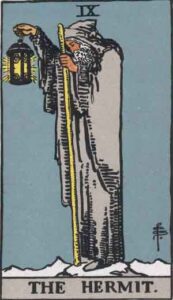 Just before I sat down to write this post I received a text from a friend. She told me about some old friends who used to say to each other when they were struggling, "Remind me of what I know." I needed a reminder of what I know. I'd forgotten that what we most dislike about others is what we most dislike about ourselves.
I extend this post as an olive branch to my perceived antagonist, and as a reminder to myself. May The Soul's Twins remind us both of what we know.
Please note: If you haven't RSVP'd to my ZOOM book launch invitation, it's not too late to do it here. I'd love to see you Tuesday night, Nov. 17th, from 5:00 to 6:00 PM Eastern Time. 
Credits: Thank you to Lewis Lafontaine for once again providing me with the perfect quote and image for this post in his Facebook group Carl Jung Depth Psychology. You never disappoint.