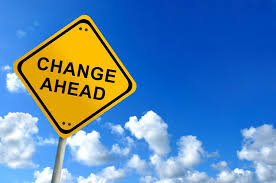 The USA witnessed a momentous change this past weekend, one I've longed for and worked toward for a long time. As one who writes about personal change, I've avoided political advocacy in the belief that we can make no lasting changes in the world without first changing ourselves. I still believe that. But now I see that the movement growing in me has also been growing in our nation's collective unconscious. Last week these inner and outer movements joined and surged like a tidal wave into our collective consciousness.
I see this as a movement away from an old political order — regardless of party — characterized by greed, self-interest, hostility, and divisiveness, toward a new order of greater openness, receptivity, kindness, unity, and compassion. But we must take care. In the same way that every individual has shadows and flaws, so is every movement unconsciously contaminated by shadow undercurrents and toxic inner forces. The truth is that all individuals and movements have a very long way to go before we recognize their shadow qualities well enough to avoid perpetuating them.
The successful outcome of our current epic change rests on the willingness of each individual to open to growth and change. Clinging to old grievances won't make us feel better about ourselves. Accepting our authentic selves and others will. Disparaging and humiliating people or movements that disagree with us or thwart our ego's goals will feed the monsters within, but won't make them go away. The only solution to our conflicts is to unite the opposites in ourselves with compassion and love. This is what religions have always been about, even if they didn't know it. Remember, the kingdom of God is within.
Our anger and frustration are not really about politics. They're about us and our inability to see our own holy bright and shadow sides. We humans still don't understand the mystery of ourselves. We can't see the sacredness that dwells within us. All our egos can see is our failures and flaws, because that's what our experiences in the outer world constantly show us. Our pain over constantly feeling "less than" automatically causes us to project our disappointment about our lives onto others, and to blame them for our suffering. Everyone does this regardless of which side of the divide they favor.
The divisiveness we experience makes it easy to project our disappointments onto others, guilt-free. I saw the truth of this very clearly this weekend as Fred and I were on our way home from a COVID rapid test (we both tested negative). We were first in line to stop at a red right-turn signal at a busy intersection. Distracted and anxious, we waited for it to turn green without realizing that cars were no longer whizzing past in front of us. Soon, cars honked angrily behind us, so we turned right. A woman with a little girl in the front seat beside her immediately pulled out from behind us and stopped to our left as we waited for the next light to change. The little girl opened her window and leaned out to say something we couldn't hear. Then the driver leaned over and yelled angrily. "You're Trump supporters aren't you?"
Fred laughed in disbelief and said, "No."
"You better not be!" she said as she drove off. We chuckled at the irony all the way home.
Our political problem is a personal problem. The results of this presidential election are an invitation to be part of the change. If you'd welcome some guidance on how to grow in the direction of your better self, I have another invitation for you.
Next Tuesday, evening, November 17th, at 5:00 PM Eastern Time, I will celebrate the official launch of The Soul's Twins on Facebook Live and Zoom. Here's your link to the invitation. If you would like to join me, please click RSVP on the invitation and enter your email address. This will insure that you'll receive an email link to the event early next week. If you've already received an invitation from Eventbrite and haven't responded yet, please do so to receive your link.
The Soul's Twins: Emancipate Your Feminine and Masculine Archetypes was written for you. It will help you free your inner opposites from the prison of your unconscious so you can restrain their shadows before they obstruct your growth into greater freedom, justice, fulfillment, and love. If you want to know more about this book which was written specifically for you and our times, click here to read the latest review. 
I'm so excited to share this book with you and can't thank you enough for your support. Knowing that my writing has in some way brought you closer to your authentic self and your personal destiny brings all the fulfillment I will ever need.