"The cooperation of conscious reasoning with the data of the unconscious is called the 'transcendent function'….This function progressively unites the opposites. Psychotherapy makes use of it to heal neurotic dissociations, but this function had already served as the basis of Hermetic philosophy for seventeen centuries." ~Carl Jung, CW 18, par. 1554.
My previous post, The Feminine Art of Transforming a House, was about how the transcendent function spurs your growth into the whole individual you were meant to be. Dreams can inspire your ego to grow. Some think dreams are meaningless: nothing more than brain garbage that is sloughed off during sleep. But dreams are much more than this. They are artfully produced invitations from the earthy, instinctual part of yourself that has not been tamed and civilized by rules, conventions, and human conceptions of morality.  Dreams show you how much your wild, untamed self wants to engage you in a soul-transforming relationship.
Why would you want to pay attention to the unconscious wildness portrayed in your dreams? Isn't it dangerous? Shouldn't you ignore it? Aren't you busy enough meeting your obligations in the outer world? Consider this quotation from the Talmud, the central text of Rabbinic Judaism: "A dream which is not interpreted is like a letter which is not read." Can you imagine not reading a letter from God? Why do I mention God in this discussion? Because cooperating with the unconscious parts of yourself that are revealed in your dreams is how you fulfill your sacred purpose in life:  to evolve.
The transcendent function which spurs your evolution is not this or that. It's a third thing: a sacred relationship. A cooperative, loving partnership between two opposite, but complementary realms within you: your conscious and unconscious selves. Each partner has its own role to play in your journey into wholeness. You can no more grow into your whole potential without the full participation of both than a baby can be born from a sperm that is not united with an egg.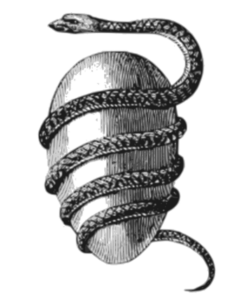 Your ego is the energy center of your conscious self.  Like a sperm, it is driven by the need to get out there and penetrate life. It wants to tame the chaos: inseminate, build, manufacture, create. Do something. Be somebody. The egg of your unconscious is the sea of potential that awaits your ego's flame. Is one more valuable than the other? No. Nothing can be created without the interaction between both.
Your unconscious contains the raw materials of your soul's essence, instincts, gifts, and promise. It is your portal to the collective unconscious. It is the Cosmic or World Egg of myth and religion,  the source from which new life is created.
Your psyche, or soul, is composed of conscious and unconscious. Separated, neither creates anything but chaos. But when they meet and and work together, the chemistry generated between them is like the interaction between the magnetic field created between the North and South Poles. Their interaction sustains the universe of you. The merging of your inner opposites — conscious and unconscious — is the sacred third, the transcendent function that heals the divides within you.  Healing your inner conflicts is the key to your evolution into wholeness. Building bridges between your conscious and unconscious selves awakens and empowers your true self.
We live within this transformational miracle but do not see it. We take the needs and desires of our conscious egos very seriously indeed, and we are willing to work very hard to fulfill them in the outer world. But for the most part, our relationships, dreams, and inner world receive far less of our attention.  It's so easy to ignore our unconscious selves that are invisible to the limited perceptions of our egos. Maybe mathematical metaphors can help us remember the necessity for cooperation between both.
Reflect on these formulas. A + B = C. Think of the plus signs as the transcendent function, the third way of dialogue that unites your conscious and unconscious selves.
Conscious + Unconscious = Wholeness
Ego + Self = Transcendence
Sperm + Egg = Creation
Sky + Earth = World
Spirit + Matter = Love
Masculine + Feminine = Partnership
There is no chemistry, no change, without the transcendent function. Alone, neither side can manifest anything. But together they can change the world. You can change the world by connecting with your inner, unconscious self though your dreams.
If you'd like to read more about the transcendent function check out this post from January 3, 2017.
A special invitation:  If you haven't seen my new newsletter yet, I invite you to read it here. To subscribe, scroll to the bottom of this page and enter your name and email address.
Image Credits: Wikipedia, Jacob Bryant's Orphic Egg, 1774. Crossing the Divide, unknown.
Jean Raffa's The Bridge to Wholeness and Dream Theatres of the Soul are at Amazon. E-book versions are also at Kobo, Barnes And Noble and Smashwords. Healing the Sacred Divide can be found at Amazon and Larson Publications, Inc. Watch for her new book, The Soul's Twins, to be launched by Schiffer Publishing this October.