"I was passionate, filled with longing. I searched far and wide. But the day that the Truthful One found me, I was at home." ~Lal Did
There is a powerful force in you that urges you to grow into the whole individual you were meant to be. Jung called it the transcendent function. Both masculine and feminine, it speaks to you in many voices. All of them invite you to see and use the gifts you were born with. You hear its call in your striving to better yourself; loosen the chains that confine you in the prison of conformity; unfold like a seed into the flower or tree you are. You feel it in tears of longing and regret when you watch a touching film or listen to a certain song. You sense its nearness when you lose all sense of time in a creative project.
We yearn to answer this call, yet most of us are too distracted by the pressing need to fulfill our obligations to pay attention. We invest most of our time and energy in doing what we believe is the right thing because we don't know who we really are or what we really want. Unfortunately for many of us, our hard work does not fulfill our soul's need to become what it is, and we end up unhappy without knowing why. Everything in us revolts when we betray our souls' truths.
Our culture profits from our yearning by promising surface solutions like money, power, safety, appearance, possessions, sex. These things satisfy your instincts for the short term. But beneath the world's cacophonous clamor the yearning remains. Who, amidst the hubbub, can hear the quiet voices of those who would direct you to the inner world? It's hard to believe anything there could fulfill your need. Harder still to pull yourself away from outer demands you're trying desperately to fulfill. You have no time. And even if you did, how would you begin? You don't know the way. Who would guide you? It's too humiliating to ask for help.
"I was not looking for my dreams to interpret life, but rather for my life to interpret my dreams." ~Susan Sontag
Your transcendent function knows the answers to these questions. In the feminine language of imagination, metaphor, symbol, and image employed by the arts, it tells you everything you need to know in your dreams. My favorite name for the aspect of it that writes, produces and directs my nightly dramas is Dream Mother. Did you know that her favorite symbols for your psyche, or soul, are circles and houses? Think back to your childhood drawings. Did you ever draw a house? Of course, every child intuitively knows what wholeness looks like.
One day my kindergarten teacher told us to draw our house. I drew a rounded, moss-green trailer, complete with wheels, two windows, and the profile of an Indian Warrior's head on the front like the figurehead at the bow of a ship. It stood on a foundation of green grass and brown dirt. There was a lollipop tree in the yard, and the requisite round yellow sun in the sky with rays sticking out. This was who I was, my world. The place where I lived with my brother and parents during our first year in Florida after we drove here pulling the trailer my grandfather gave us behind our car.
I never saw that trailer in a dream, but I still dream about the little house my father bought after he found a steady job. It was a modest, wood-framed, three-bedroom, one-bathroom Victorian cottage that had a screened-in front porch with a swing. I can still see it. The telephone stand where I sit to talk to my friends after dinner while my mother does the crossword puzzle at the dining room table. The steep, narrow stairs that lead up to my brother's bedroom. The flowered curtains that cover the glass-paned double doors to my bedroom. My parents' bedroom at the back of the house and the bathroom across the hall that leads to the backyard.
That house no longer stands, but my dream houses have appeared in many different guises. Each change has paralleled transformations occurring in the house of my psyche. Here are some examples. See if you can guess what their metaphorical messages were.
A few nights after I resigned from my college teaching job I dreamed I was escaping from a prison. The Big House.
Weeks later I dreamed that a woman writer I knew in waking life invited me to her exquisite home. As I left I was told it was to be my house.
In the early months of writing my first book, when I was rapt with a joy and passion I had never experienced before, I dreamed that the facade of my childhood home had been transformed. The weedy front yard contained a grand circular driveway and colorful flowers. The old house had been repaired and painted.
Halfway through that book, I dreamed I was hiding in terror under a wooden house where I was teaching. My dangerous enemies were men from town who found my newfangled ideas threatening.
In a recent dream my home has been transformed into a beautiful art gallery.
"Carefully observe what way your heart draws you, and then choose that way with all your strength." ~Hasidic Saying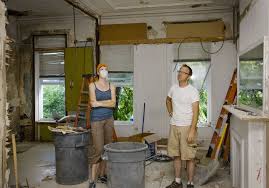 Dream Mother can't do her work alone. I had to study and develop my feminine qualities to learn her language, listen to my honest feelings, and use my imagination to understand the guidance she offered. I had to trust that she was in charge and would lead me to my true self. Persevere patiently through the process. Tolerate the painful conflicts that remodeling and transforming my life brought. Sacrifice other aspects of my life to create the time and space for reflection.
Was it worth it? Oh, yes. Nothing satisfies like living in the house where you want to spend your life. And it can't happen without your soul's feminine partner. It takes a feminine touch to transform a house into a home. What do your house dreams say about you?
A special invitation:  If you haven't seen my new newsletter yet, I invite you to read it here. To subscribe, scroll to the bottom of this page and enter your name and email address.
Image Credits: Google images, imagesCAWVUXPT, others unknown.
Jean Raffa's The Bridge to Wholeness and Dream Theatres of the Soul are at Amazon. E-book versions are also at Kobo, Barnes And Noble and Smashwords. Healing the Sacred Divide can be found at Amazon and Larson Publications, Inc. Watch for her new book, The Soul's Twins, to be launched by Schiffer Publishing this October.