"The gigantic catastrophes that threaten us today are not elemental happenings of a physical or biological order, but psychic events. To a quite terrifying degree we are threatened by wars and revolutions which are nothing other than psychic epidemics. At any moment several million human beings may be smitten with a new madness, and then we shall have another world war or devastating revolution. Instead of being at the mercy of wild beasts, earthquakes, landslides, and inundations, modern man is battered by the elemental forces of his own psyche." ~Carl Jung
I know little about astrology, but I respect the symbols in my dreams. I see astrology as another symbol system which—like Tarot, I Ching, and myths—elicits my imaginative and intuitive skills in the interest of understanding myself and taming my demons.
So when writer and blogger, Elaine Mansfield, commented after my last post that she was fascinated by the complex astrology of this time that features Pluto, Jupiter, and Saturn, I was curious. I researched these gods to see what they symbolized to the Romans who worshiped them.
Pluto means wealth. He was the god of the underworld, death, and rebirth. Associated with the unconscious, he ruled all that is below the surface.
Jupiter means Jovial King and Father of Thunder. The leader of the Olympian deities, he was a teacher and mentor of the gods who always helped them in wars against demons.
Saturn means God of seeds, Father of the Harvest, and Father Time. He was the god of duty who punished those who didn't perform their jobs faithfully and well. He's associated with ambition, status, toughness, wisdom, patience, honor, hardships, and fatalism.
Like Elaine, I see some fascinating similarities between these powerful symbols of masculinity, the astrological charts, the latest news about the horrific murder of George Floyd, and the monsters in me and all of us. In ancient times, everyone knew the gods and goddesses had both positive and negative qualities. That's why people developed rituals—sacrifices, prayers, dances, processions, and music: to appease the gods so they would use their powers to benefit humanity.
Today many of us still gather to worship our god-images in sacred places. Unfortunately, that does not stop us from unleashing our inner monsters on the world. Because gods and monsters don't just live in heaven and hell. They live in us.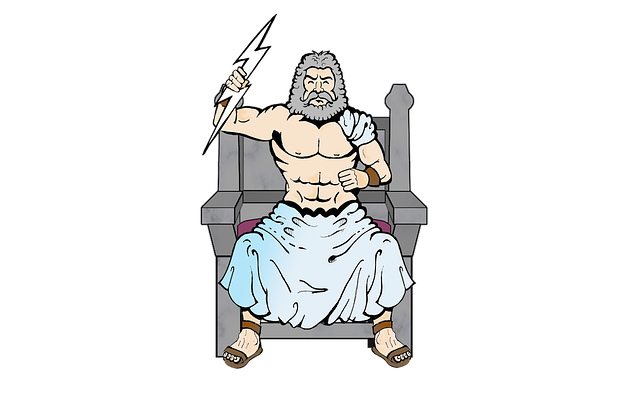 Jupiter helped the gods in wars against demons. Who are the demons now? They're not the peaceful protestors who have been marching to show respect for the victim and sympathy for his family and friends. No, it was our hired protectors who defied the sacred law, "Thou Shalt Not Kill." And it was the small minority of rabble rousers who took advantage of the chaos to defy the holy law, "Thou shalt not steal."
Were there demons in any of the people who worshiped their god-image in church on Sunday? Did some of them ignore the commandments to "Do unto others as you would have them do unto you," and "Love thy neighbor as thyself" on Monday? Were there any demons in places of power and authority who made a mockery of the god they profess to worship by blatantly breaking these same commandments with threats and divisive actions?
Saturn is an ambitious king and god of duty. Where are the gods who will punish leaders who do not fulfill their duties to govern and protect our country in a just and responsible way? Who are the political instruments of Saturn's shadow, the demons who deliberately drive wedges between us to further their ambition?
Wealthy Pluto rules all that is below the surface in America. Who are the demons of greed who take advantage of this crisis and the Covid19 pandemic to fill their pockets? Why are they not using their wealth to repair our brokenness? Where are the benevolent gods who will give our underprivileged citizens the support, health care, and education they need to live without resorting to thievery?
Today the world is witnessing the ugly and brutal shadows of some of America's leaders and protectors. We cannot change them or our society easily. But we can change ourselves, and as we do, others will change. We all contain a masculine drive for self-preservation and a feminine drive for species-preservation. And we all contain demons who thrive in dark chambers in our unconscious selves. The police officer who killed George Floyd was trying to kill his demons. But it didn't work because George Floyd wasn't the problem. The problem was Derek Chauvin, a man who was afraid to do his real duty: accept his own darkness and neutralize his own demons.
It's not too late to tame the masculine monsters in ourselves and our culture, but we can only do it by balancing their excesses with some equally powerful feminine energy. We anxiously await the return of the goddesses who the ancient gods sent into exile thousands of years ago. Only they can save us now, for they are the mothers of mythos, the imaginative, intuitive, symbolic wisdom that can return restorative meaning to our shriveling souls. They are the parts of all of us that respect, nurture, and act with compassion toward their brothers and sisters of every color and every form of life on our planet. Let us call on them now.
What demons in you need taming?
Check out this interview with Desmond Tutu and his daughter, the Rev. Mpho Tutu, about how he helped lead South Africa into a multiracial democracy.
The following link is to a video that features astrologer, Pam Gregory, who talks about the significance of last week's June 5 lunar eclipse before it happened. Keep watching to hear her forecast for the rest of this year. It sounds like it's going to be a very dynamic, transitional time.
Image credits: Demon, Jupiter, Goddesses Three: Pixabay.