"I have treated many hundreds of patients. Among those in the second half of life – that is to say, over 35 – there has not been one whose problem in the last resort was not that of finding a religious outlook on life. It is safe to say that every one of them fell ill because he had lost that which the living religions of every age have given their followers, and none of them has really been healed who did not regain his religious outlook." ~ C.G. Jung, Modern Man in Search of a Soul
Here's the rest of the story I started last week.
The event with Ken receded from my mind as I moved through high school.  I had a few dates with a few nice boys but it wasn't until the summer after graduation that I had a boyfriend. 'Steve' and I dated until I left for college that fall, and I looked forward to seeing him again over the Christmas vacation.
One night during the holidays Steve said we'd been invited to the house of a man to whom he was distantly related. This man, who had specifically asked Steve to bring me along, had occasionally offered Steve a little fatherly advice after his stepfather had died. In a bizarre synchronicity, he was Ken's father. I went reluctantly, fearing to see Ken who had not spoken to me since the tenth-grade dance. He wasn't home. Steve and I talked with Ken's father for a few minutes, then he asked to speak to Steve alone. They returned shortly, and Steve and I left.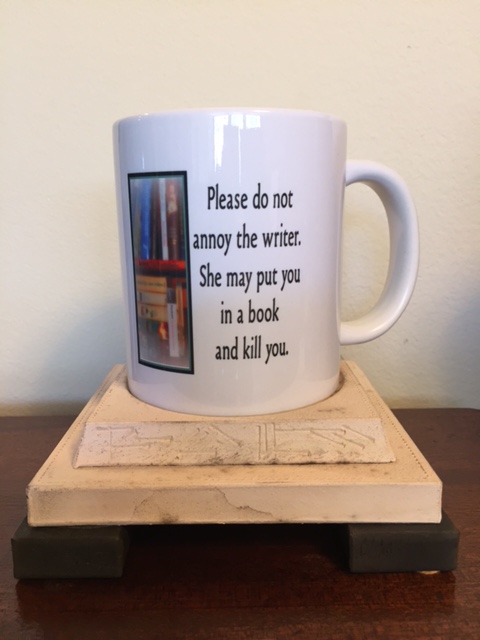 When I asked, Steve told me Ken's father had said, "You don't want to get serious about a girl like that, do you?" After three years Ken's anger at the 'me' he thought he was talking to on the phone was still alive and well, and he'd convinced his father I was the 'wrong' sort of girl. His intervention worked. Steve and I broke up before I returned to college.  A few weeks later when I met a very attractive man, I was free to encourage him. He was Fred, my future husband.
One final footnote: A few years ago I saw Ken at a high school reunion and heard he has a very successful career in a prestigious profession. I wanted to talk to him in the hope of mending old wounds, but it never happened.
Ken, if you should happen to read this, I know you were raised to believe in a sexual double standard. It was okay for boys to enjoy sexual repartee, but 'good' girls just didn't do it. You liked me when you thought I fit the acceptable stereotype. But when this image was shattered by the "me" you thought you were talking to on the telephone, you believed I deserved to be punished. You didn't know any better.
I've shared this story to lift the veil on misogyny so we can see it for what it really is: a man-made perspective with an unnaturally small lens. Through it women are seen as bodies to magnify men's egos and satisfy their pleasure. This distorted image focuses on our surface, physical "flaws," is blind to our individuality, depth and complexity, and circumscribes our freedom, creativity and growth.
The underlying cause of every prejudice is fear. What we fear, we try to control. We build walls to separate it from us and keep it "in its place." When the walls grow so thick that our fear is no longer mediated by communication and understanding, it morphs into anger and hate.
Epidemics of misogynistic anger and hatred turn men into beasts and women into victims. Harassment, abuse, and crimes against females become commonplace. Obsession with women's sexuality and objectification of our bodies are normalized. People with this perspective think it's okay, even desirable, to legislate and enforce what we can do with our own bodies. Children absorb the poison and spread it like a virus to each other and the next generation.
We've seen too many tragic results of this twisted thinking in the world, and the current presidential election has brought America's collective illness into high relief. We're better than this. For God's sake and for our own good, it has to stop!
Through patriarchy's one-sided lens, erotic sensations are only associated with sexuality. But did you know that an authentic 'religious' outlook sees sexual and spiritual energy as the same thing? Both are life-serving, imaginative and healing. Both are pleasurable, beautiful, and soul-satisfying. Both breed intimacy and compassion. Both arise from the love that fuels our very being. Appreciating this energy running through all life automatically enlarges our perspective, thus opening a new outlet for passion and leaving less room for fear, anger and hatred.
My youthful outlook has expanded enormously since high school, but I'm far from finished. My dream said I need a bigger lens, and recent changes suggest I'm acquiring one.  Here's an example.
In another dream from last week I saw a generous side of Donald Trump, a man in whom I have never seen one redeeming quality. Fred and I were in his penthouse apartment which he had donated to us for a week. That surprised me. His insults to women have been painful to the wounded girl in me and I could never vote for him, but after this dream my attitude toward him underwent a subtle shift. I see my prejudice and realize that just as I have a negative and positive side, so must he. I actually feel a bit more understanding. How's that for a bigger lens?
Jean Raffa's The Bridge to Wholeness and Dream Theatres of the Soul are at Amazon. E-book versions are also at Kobo, Barnes And Noble and Smashwords. Healing the Sacred Divide can be found at Amazon and Larson Publications, Inc.
Image Credits: Wikimedia Commons.  Meta Vie:  the Lens of Love.  Through a Stronger Lens.  Fractile Enlightenment.