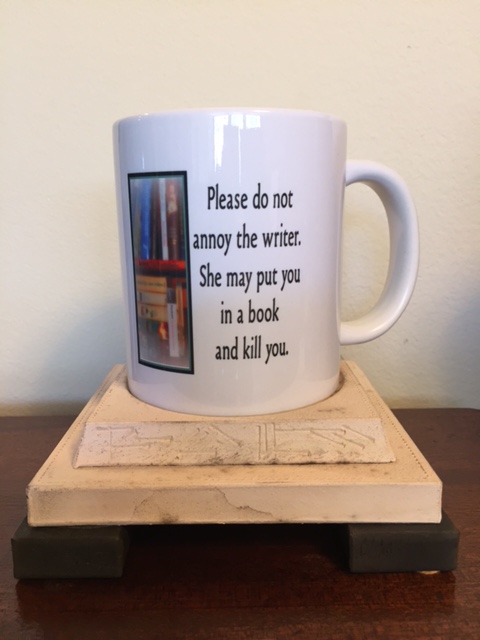 This morning I awoke from a dream in which a woman calls me on the phone to tell me about an idea she has. "It's erotic," she says almost apologetically."That's okay," I say, "I've been thinking about that lately."
It's true. Recently, a heightened awareness of the joys of physical life has reminded me of Jungian analyst Marion Woodman's desiderata: 'the eroticization of all life.' By this she means experiencing and being grateful for the sacred energy which activates nature, our bodies and our psyches; creates and maintains the ongoing birth/death/rebirth cycle of life; and can fill our time on Earth with enthusiasm, creativity, meaning and passion. Libido, chi, Eros, God, and kundalini are some of the names we give it, but to me it's all the same thing.
The woman on the phone continues, "Get a lens. A good one." I imagine a big camera lens. "Take it with you. Listen to people's stories. We don't need more theory. We need to see real lives, hear real stories, like the one about the woman in Palestine protesting the war." I imagine writing a new book of stories told by women from around the world. I could illustrate them with images captured with my new lens.
The dream stayed with me while I ate breakfast, read the latest news about the election, and prepared for the day. Should I take it literally? Was my anima suggesting the theme for a new book? Meanwhile I was also wondering about the theme for this blog post. Last night's dream? Suddenly a memory of a painful incident in my teen-aged years came to mind. I had written about it in The Bridge to Wholeness, so it would be easy to rewrite here. Bingo! I had my theme. So here's that story inside this story.
When I grew up the rules for girls were clear. Women wishing to be acceptable to mainstream society were limited to three roles:  lily-white virgin, supportive wife, and devoted mother. Any other way of being feminine was suspect, and women who stepped too far out of these prescriptions would be punished by self-righteous advocates of patriarchy. I had three experiences with this kind of prejudice during my teen-age years and they all did exactly what they were meant to do:  keep me fearful of, and submissive to, men.
The first occurred in the 6th grade shortly after my father died. I was home alone after school when a man called and asked for my mother. When I said she wasn't home he told me in vulgar, sexually explicit terms what he was going to do to me. Then he said, "I'll be right over." I ran to a neighbor's house and stayed until my mother came home. I never slept easily in that house again.
The second experience involved another phone call. The summer before tenth grade a friend was at my house when the phone rang.  It was a boy who wanted to talk and flirt but wouldn't tell me his name. The memory of the obscene call was still fresh, and I told my friend I didn't want to talk to him. A bold and sassy girl who had no fear of boys, she happily took the phone and continued talking as if she were me. At first this was fun but when her voice took on a disturbing sensuous quality I asked her to stop. Keeping the phone away from me and covering the receiver so he wouldn't hear me, she continued the conversation. When she hung up, she refused to tell me what he said, and soon I dismissed the incident as harmless.
Weeks later I went to my first high school dance wearing a new white dress. Before long, the shy wallflower I had been through junior high was dancing with a boy. During a break he led me to a group of boys he knew. Among them was a boy I'll call Ken who had a crush on me in the fifth grade. When we were learning folk dances he asked me to be his partner several times, but being loyal and shy, I never danced with anyone but Jimmy, my friend and neighbor from across the street.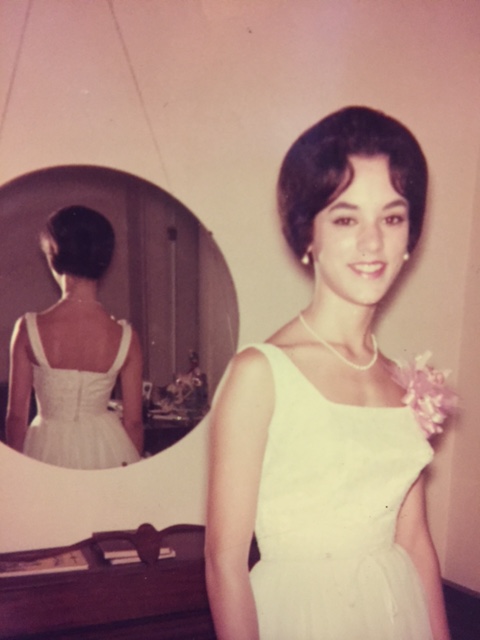 The boy I'd been dancing with said hello to Ken, then moved on to talk to the next boy. Face to face with Ken, I smiled and said, "Hi." With a cold, venomous stare he spat out a single word: "Pig!"
I stared at him in shocked bewilderment. When I could get away without being noticed, I hurried to the ladies' room where I locked myself into a stall and sobbed until the dance was over. I never wore that dress again without feeling dirty and ashamed. Perhaps you already know why Ken said that, but it took me 30 years to realize he was the anonymous boy on the phone.
Two years later my story took another turn. I'll tell it next time. Meanwhile, perhaps you'd be willing to share a similar story. I can assure you I'll listen.
We don't need more theory. We need to see the world through a new lens. We need healing stories, like the video I saw on Facebook yesterday of Jewish and Palestinian women singing and dancing together in the streets to protest the war between their fathers, brothers, husbands and sons.
 Jean Raffa's The Bridge to Wholeness and Dream Theatres of the Soul are at Amazon. E-book versions are also at Kobo, Barnes And Noble and Smashwords. Healing the Sacred Divide can be found at Amazon and Larson Publications, Inc.