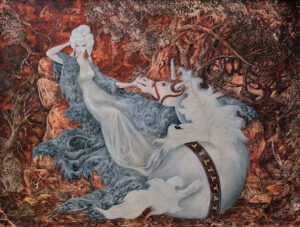 Given your interest in my recent posts about horses, I thought you might enjoy another story. This one is from 2013. Re-visiting it brought back great memories, many about Shadow, but some about people I've met through this blog over the past 11 years. Catherine and Deborah are two beautiful like-minded women who live in other parts of the world. They both commented on that early version and it was fun seeing what they wrote. I never would have enjoyed their friendship all these years had I not taken the leap to start a blog. I'm so grateful now to claim them as treasured internet sisters. I've learned a lot from them, and from the rest of you who have taken the time to comment. Thank you all.
The subject of old friends and followers is a natural segue to one more thing I want to say. The winner of the book giveaway I announced last week is another beautiful like-minded sister….Shannon Adams! Shannon, please email me your address and the name of the person you'd like me to sign my book to and I'll put it in tomorrow's mail.  Thank you! And thank you all who entered.
My story:
When it comes to body awareness, my horse Shadow was a genius. In this respect, he was the opposite of my conscious cerebral self, which tends to be so inner directed and one-track minded that I can be oblivious to what's going on in my body and the world around me. Have you ever known someone who can be feeling vaguely uncomfortable for hours before realizing she's cold, or hungry, or has a headache? Or who can be standing directly in front of the object she's looking for and simply not see it? That's me. Or it was me before Shadow.
The Myers-Briggs Personality Type Inventory says I'm a very strong intuitive, which means that my sensory awareness is equally weak. My desire to shed some light on this shadowy area of my being was one reason I bought Shadow, for I knew that training and learning to ride him well would be a demanding mental and physical challenge with the potential to bring more awareness and balance to my personality.
One day shortly after I bought him we spent about forty-five minutes in a large fenced arena doing ground exercises meant to generate mutual respect and bonding. When we were finished I took off his halter and let him loose to explore the arena on his own while I went over to the gate to talk to Sissy, the owner of the stable. As Shadow ambled away, the sky, which was gray when we started, grew more threatening, the wind picked up, and I heard rumblings of thunder in the distance. When I had bought Shadow he had a lumpy rash on his back which comes from rain that sits too long on the skin; so, as an inexperienced and over-protective new owner, I was more anxious than necessary about keeping him dry.
Suddenly I felt a rain drop. Startled and worried that a downpour would soon follow, I said to Sissy, "Oh, oh, I need to get Shadow," and turned in his direction. From the far corner of the arena he lifted his head and pointed his ears at me. And then, to my astonishment, he walked directly toward me. When he reached my side he stood stock still and ducked his head to make it easier for me to put on his halter. I did, and we walked quietly to his stall.
I was stunned. I felt as if he had read my mind and for a moment was convinced I had a brilliant telepathic horse on my hands! Actually, as any horse owner knows, horses do at times appear to be extremely telepathic; but I don't think this is the whole explanation for what he did. I think all our bonding activities that day had caused him to accept me as his leader — an alpha mare, if you will — and made him acutely sensitive to my every movement.
Even though he had his back turned to me and was nibbling at grass sprouting through the fence, this expert reader of body language was keeping an eye on me. When I reacted to the rain drop, my body must have changed from a posture that spoke of casual relaxation to one of alarmed alertness. Seeing that something was wrong, he was drawn to me in the same way a fearful child seeks the comfort of a trusted parent in a tense situation.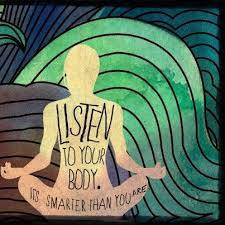 I'll never be as aware of physical matter as I am of my inner life. It's just the way I'm made, and that's okay. But thanks to Shadow, I'm more aware of my body's messages to myself and others.  Unfortunately, I'm still a lousy finder!
Image Credits: Pinterest
Jean Raffa's The Bridge to Wholeness and Dream Theatres of the Soul are at Amazon. E-book versions are also at Kobo, Barnes And Noble and Smashwords. Her Wilbur Award-winning book, Healing the Sacred Divide can be found at Amazon and Larson Publications.com. Her new Nautilus Award-winning book, The Soul's Twins, is available at Schiffer, Red Feather Mind, Body, Spirit and wherever books are sold. Subscribe to her newsletter at www.jeanbenedictraffa.com.