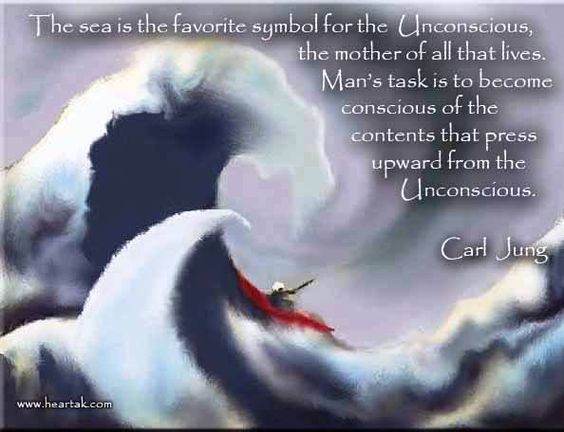 Your personality was shaped by messages that came from outside of you. Much of what you were taught about the "correct" actions and attitudes, and much of what you did in response, goes against the grain of your soul. Your artificially conditioned conscious attitude (your ego), combined with the parts of yourself you disowned (your shadow) is your enemy-within. The garbage heap of your rejected life-serving values and qualities has a toxic, self-defeating power over you that needs to be extinguished.
Empowering your spirit warrior is an unfolding creative process of facing and befriending the enemy within so you can harness its power and channel it in beneficial directions. Psychologically this presents you with a real problem. The waters of the unconscious are not only associated with feminine nurturing and creativity, but also with "feminine" emotion. Unfortunately, your ego's automatic response to uncomfortable emotions is to repress them. Refusing to feel and serve the authentic truths of your soul thwarts the maturing of your feminine side.
Accepting eros— the feminine function of loving relationship with yourself, others, and life — will strengthen her. To try to build your soul's city without her would be like trying to create a baby without protecting it in a nourishing womb, or a work of art without feeling your passions or following the inspiration that emerges from your unconscious. Failure to engage your feminine spiritual source will prolong your ego's suffering and prevent you from inhabiting your soul's true home.
Playing Imaginatively with Water
Physicists tell us that everything new in the physical world emerges from an invisible sea of potential. This sea is composed of quantum energy that interacts in relationship with everything we see and know. It creates every change that has ever occurred or will ever occur. The ongoing relationship between the physical world and quantum world creates and sustains your life. This analogy is comparable to what happens in the life of your psyche. When your conscious ego plays imaginatively with your unconscious self you develop a relationship with the unified source of life.
Intuiting this, people from every place and time have associated the feminine creative force with womb-like caves and water. In the Classical period, Aesclepian temples which invoked healing dreams from the unconscious were located at sacred wells and springs. In Celtic mythology there is a holy Well of Wisdom at the center of the spiritual Other-World considered to be the feminine spiritual source which brings healing and wisdom. In England, the Roman hot springs at Bath were given the name Aquae Sulis to honor the local goddess Sul. In Mexican mythology, the feminine womb of creation from which all Mesoamerican peoples emerged was a grotto like the one under the Pyramid of the Sun in Teotihuacan through which underground springs ran. Likewise, many old churches in Great Britain were built over goddess worship sites and still contain a crypt or grotto that opens into a subterranean spring.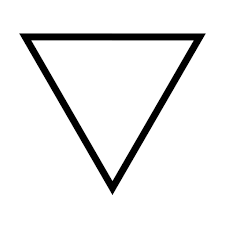 Alchemists associated the feminine principle with water, which they thought of as the womb. They performed an operation called Solutio in which they immersed elements in water after heating them in fire. From a psychological standpoint, this means that before the base elements of your soul can be transformed into gold, your ego must return to the womb, the prima materia, i.e. your unconscious, for rebirth. Bathing a spirit that has become dry and hard after a prolonged season of masculine logos will moisten, soften, and revitalize it.
Alchemy, religion, myth, wisdom, culture, dreams — indeed all the endeavors of civilization — originate in the playful relationship between logos and eros, conscious and unconscious. To provoke healthy change in your life you need to create a healthy relationship between life's opposites. Work and play are no exception. Whereas disembodied intellect divides and conquers without ever actually knowing life, imagination and feeling enable us to participate in life. For many people today, their masculine side has had enough of striving. If this is true of you, use this time of quarantine and social isolation to set aside soulless work and reason.
Explore the water side of your nature. It's a terrible mistake to see it as your weak or inferior side. Remember, the truths we don't want to face are the real enemy. They brought civilization to this watershed moment. Water is strong enough to carve a canyon out of solid rock, carry an ocean liner, support an ice skater's dance. Delicious enough to quench your thirst. Gentle enough to rest. Use its properties to nourish and refresh your soul.
Find a comforting oasis in nature and allow yourself to be with yourself. Relish the beauty of your surroundings. Savor each physical sense.  Follow your imagination wherever it wants to go. Interact spontaneously with images. Notice your moods and feelings. Feel the miracle of your life, relax into it, flow with its rhythms. Playful bathing in the sacred waters of creation dissolves resistance, opens locked doors, and ushers in new solutions These feminine ways of being have more power to provoke change than anything you can do at this time.
A special invitation:  If you haven't seen my new newsletter yet, I invite you to read it here. To subscribe, scroll to the bottom of this page, enter your name and email address, and you'll receive the next one.
Image Credits: Jungian quote about the sea, www.heartak.com. Alchemy Water Symbol, Commonswikimedia.org. Elephant playing with water, unknown photographer, pinterest.com. 
Jean Raffa's The Bridge to Wholeness and Dream Theatres of the Soul are at Amazon. E-book versions are also at Kobo, Barnes And Noble and Smashwords. Healing the Sacred Divide can be found at Amazon and Larson Publications, Inc. Watch for her new book, The Soul's Twins, to be launched by Schiffer Publishing this October.