"A special ability means a heavy expenditure of energy in a particular direction, with a consequent drain from some other side of life. –Carl Jung, Modern Man in Search of a Soul
You are something new: an original soul with a unique heart/mind housed in a body no one else has ever had. You carry within you a wealth of buried treasure which can help you do something no one else has ever done: You can create healthy change in the emerging world culture in a completely new way. Finding and following your path, excavating treasures along the way, and using them in original ways that will benefit all life is your soul's journey and the way to lasting happiness and fulfillment.
The soul journey is the way of the authentic heroic spirit warrior, the Promised One who brings new gifts of hope and healing to broken, outdated ways. The path to your spirit warriors's full empowerment is long and passes through a wilderness filled with unexpected forms that will surprise and inspire, upset and test you. Each force is a part of the universal Source that motivates and guides your journey. Because this energy is part of universal consciousness it is also part of you.
Every force you meet presents you with an opportunity to understand what is happening and why, and to bring forth the part of your treasure that can counteract harmful aspects of the situation so that the beneficial ones will prevail. These opportunities will appear in your life exactly when your soul needs them. No one else will know how you should respond because no one else can plumb your soul's treasury or know all the factors that bring you to this place and time.
In every journey, whether inner or outer, there are times when competing forces combine to halt progress. These times of inertia when your energy is dammed up and stagnating are necessary to your soul's growth because they make you aware that something needs to change if you are to continue to move forward. With the awareness that change is needed comes the responsibility to decide how to proceed. Will positive feminine energy provide the best solution or will positive masculine energy be more effective? Either way, change is what is called for.  Which kind of energy are you being asked to manifest during this pandemic?
Tunneling Through the Mountain
William Horden's The Toltec I Ching combines the ancient wisdom of the Chinese and Toltecs with the intellect and sensibility of a contemporary spirit person to help you find your way. Horden uses the image, Tunneling Through the Mountain, to describe the masculine energy that provokes change.
During the MIddle Ages the soul's compulsion to grow and change was stymied by the restrictions of organized religion, so it changed directions and found expression in the new practice of alchemy. Although experiments with the physical elements led to the present-day science of chemistry, beneath the surface alchemy was a secret spiritual language that spoke to humanity's inherent compulsion to evolve into wholeness and enlightenment. Transforming a base metal into gold was a metaphor for the psychological task of transforming fixed elements of the personality that are closed to change into a fresh, vital and spontaneous personality that is open and responsive.
In alchemy, the creative force of masculine energy is associated with fire. The operation which involved fire was known as Calcinatio. Psychologically this first process of exposing elements to heat was associated with the first level of human awareness in which the ego is so consumed with strong emotion and desire that it cannot separate itself from its instinctual self and thus often behaves more like an amoral animal than a responsible human.
The animal which represented elemental desirousness was the wolf. The point of Calcinatio  was to purge an immature ego of all desire until it became immune to identification with strong emotion. In other words, to strengthen the ego and humanize the wolf. Perhaps this is how the idea of the werewolf — half human, half wolf — was born. This might also explain the fierce hatred and fear so many people have for wolves. No ego which has acquired a bit of conscious light wants to slip back into the darkness of animal unconsciousness.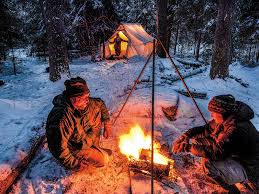 As a campfire or flaming torch is used to ward off wolves when one is alone in the dark wilderness, so does the light of increased consciousness immunize us against the dangerous desires of our animal selves. As a fixed tree that is struck by lightning is consumed by a fire that transforms wood into ashes and changes the environment around it, so does the spark from your spiritual Source purge your ego of its unconscious, instinctual responses. Psychologically most egos experience this phase of growth as the pain of frustrated desires for pleasure and power. In its masculine aspect, the snake, which represents the essence of change itself, provokes change by moving forcefully ahead and striking the impasse like a stick of dynamite that penetrates the mountain and clears the road ahead for an inflow of energy.
If your ability to move forward is stalled, it is because you are possessed by conflicting desires you do not fully understand. You will be incapable of right action until you know how they created this action. The most beneficial action you can take is to set your intention to acquire greater self-knowledge and then actively pursue it. If your only thoughts have been to provide self-gratification, this is the time to sacrifice some of your pleasure in service to other souls. If the rules by which you have lived are so rigid or habitual that they have lost their meaning, the time has come to create more comprehensive and workable guidelines. If you've been spending all your energy on work in the outer world, you will broaden your awareness by beginning a program of inner work. Assess the old patterns that have guided your life to this point, then step boldly forth in a new direction to bring greater balance and spark new growth.
What symbols represent your masculine energy that provokes change?
A special invitation:  I'm thrilled to announce that my newsletter was launched last week. If you haven't seen it, I invite you to read it here. To subscribe, scroll to the bottom of this page, enter your name and email address, and you'll receive the next one.
Image credits: Wolf, Pixabay. Drill and Blast Method, railsystem.net. How to Survive Wolf Country, realworldsurvivor.com.
Jean Raffa's The Bridge to Wholeness and Dream Theatres of the Soul are at Amazon. E-book versions are also at Kobo, Barnes And Noble and Smashwords. Healing the Sacred Divide can be found at Amazon and Larson Publications, Inc. Watch for her new book, The Soul's Twins, to be launched by Schiffer Publishing this October.