There is no consciousness without discrimination of opposites…Nothing can exist without its opposite; the two were one in the beginning and will be one again in the end. Consciousness can only exist through continual recognition of the unconscious, just as everything that lives must pass through many deaths.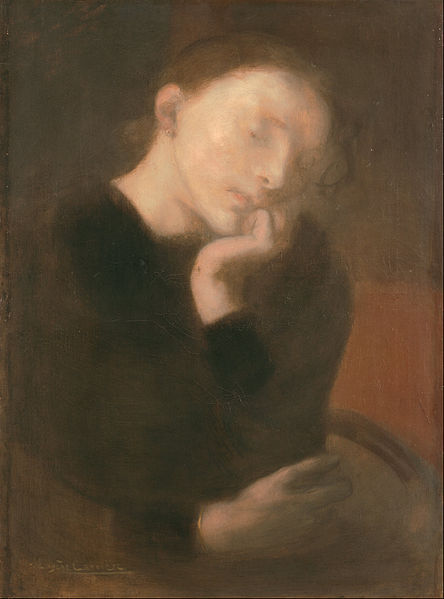 Last night's dream: Dream #5186. April 27
We've been invited to stay at the home of a lovely couple. They are middle-aged, intelligent, attractive, successful. The home is spacious, but simple, nothing showy or fancy. As we enter the large open family room/kitchen area, the man tells us proudly about having recently received a large stimulus package from the government. As he's obviously financially comfortable, I find this offensive. I say, "It's too bad there are so many truly needy people who couldn't get any money at all."
Someone behind me says gently, "Yes, that's true, but you won't find any sympathy for your position here, so maybe it's best if we don't talk politics."  I agree. I am their guest and they know how I feel, so hopefully I won't have to listen to any more of this.
Somehow I feel perfectly at home here, almost as if it's my home. I freely go wherever I want to, curious to know what's here, without worrying that I might be trespassing. In what feels like an attic, I open a rectangular cardboard box filled with old hats or caps. In another room I open a box full of old purses, all in good shape.
I'm hungry so I go into the kitchen and look through the refrigerator. I open a thick package wrapped in butcher paper and string. Inside there are what appear to be soft, thick slabs of ham and fat. I say to Fred, "Oh, let's have some of this." I pull off pieces of delicious meat with my fingers, enjoying the ham taste, but leave aside the white fat. I show Fred another container full of thick white cheese with some little balls of bocconcini mozzarella mixed in and put some on a plate for him.
I start to leave the food out on the counter, then suddenly realize with a sharp pang of conscience, that this might have been planned for dinner. How did I not think of that? Feeling guilty now, I wrap the ham and cheese up and put them back in the fridge. I think there's plenty left. I hope no one will notice I ate some.
The wife comes in and quietly prepares dinner in the background while the guests, perhaps 8 or 9 of us, gather around the table and begin to talk. When the food comes, there appears to be more than enough for all. I'm so relieved. I enjoy these people who seem very nice. There's nothing showy or ostentatious about them. They appear to be good, kind, and well-intentioned, if a little out of touch with the suffering of so much of the world's population.
The shadow is a moral problem that challenges the whole ego-personality, for no one can become conscious of the shadow without considerable moral effort. To become conscious of it involves recognizing the dark aspects of the personality as present and real. This act is the essential condition for any kind of self-knowledge, and it therefore, as a rule, meets with considerable resistance.  Carl Jung, CW, vol. 9.II, par. 14.

To live oneself means: to be one's own task. Never say that it is a pleasure to live oneself. It will be no joy but a long suffering, since you must become your own creator. ~Carl Jung, The Red Book, Page 249.
Associations:
This house is my psyche. These people are parts of me. My ego doesn't like the enjoyment that financially well-off people are feeling about being given more money by the government than they really need. Yet if truth were told, I would be glad to have more money that I don't really need for future security and a legacy to my children. My inner Observer doesn't like my ego's critical attitude toward my shadow. Is this the Self that calms my indignation?  I'm torn with conflict. I can't point fingers at the self-righteousness or hypocrisy of anyone else without seeing my own. 
Emotions: Through most of the dream I felt comfortable and curious exploring the house and chatting over the meal. I felt self-righteous about the man who
accepted money that was meant for people in real need. I felt guilty when I realized I'd eaten some of the food that might have been meant for the other guests, then shame at my desire to hide my crime, then relief when I realized there was still plenty for everyone and no one knew I had taken some or thought less of me.
This dream depicts the guilt I'm feeling about being financially and physically comfortable during this coronavirus pandemic when so many others are jobless and don't even have enough money for food and necessities. There are all kinds of usable items stored away in my house that so many others could use. My refrigerator is filled with food, and I eat without thinking of anyone else's hunger. I'm ashamed of myself for being so complacent and clueless. And I'm ashamed for feeling relief when no one else sees my complacent and guilty shadow.
Me whining: There truly is no consciousness without suffering. It seems so easy for many people to judge others for the same things they themselves do. They don't seem to see their hypocrisy. I don't have that luxury. But I'll gladly suffer the burden of any consciousness I can acquire because I have accepted my task to add whatever I can to collective consciousness.
Thirty years of dreamwork and countless rewards. Yet I'm still a problem to myself. Anyone else feeling like that these days?
Jean Raffa's The Bridge to Wholeness and Dream Theatres of the Soul are at Amazon. E-book versions are also at Kobo, Barnes And Noble and Smashwords. Healing the Sacred Divide can be found at Amazon and Larson Publications, Inc. Watch for her new book, The Soul's Twins, to be launched by Schiffer Publishing this October.