"The divine process of change manifests itself to our human understanding . . . as punishment, torment, death, and transfiguration." ~Carl Jung; Alchemical Studies

"At times it is strangely sedative to know the extent of your own powerlessness." ~Erica Jong

"Put your ear down close to your soul and listen hard." ~Anne Sexton
Welcome to my new website, now the home of my blog! I love it and hope you'll take some time to browse through it after you read this post. If you're familiar with my books you might enjoy the News and Reviews section where you can read advance reviews of The Soul's Twins.
My social media sites have long needed a major overhaul, but I've resisted it. In Sacred Laws of Psyche: Circles of Change, I wrote that resisting growth and change perpetuates disorder and chaos. Now I'm realizing I need to expect disorder and chaos even when I instigate the change.
For example, I've wanted to play the guitar for years. But have you noticed that the older you get, the harder it is to learn new skills? At the age of 14 I taught myself four chords on a baritone ukulele in one day. That night I sat around a campfire with friends and played popular tunes like Sam Cooke's "You Send Me," Elvis Presley's "Love Me Tender," and the Everly Brothers' "Bye Bye Love." It was so easy then.
"With stammering lips and insufficient sounds, I strive and struggle to deliver right the music of my nature. . ." ~Elizabeth Barrett Browning
Now in my 70's, I'm shocked at how difficult it is. It's taken months to play basic bar chords with the simplest of strums. My fingers and mind labor to coordinate. I yearn to master this instrument, but find these insufficient sounds, these humbling changes, intolerable. Half-way into my daily practice my self-pitying Child and intense Perfectionist start to rebel.
"Why are you doing this to yourself?" they ask. "You're too old. Maybe you should quit. You don't need the stress or embarrassment of exposing your ineptitude to your teacher."
 "Just fifteen more minutes and I'll stop," I promise them. I'm learning the extent of my powerlessness. Rarely do I experience it as strangely sedative.
"It is in the knowledge of the genuine conditions of our lives that we must draw our strength to live and reasons for living." ~Simone de Beauvoir
My inner characters are at their worst learning new technology. Recently I had a phone conference with a computer specialist who was helping me relocate my blog to my website. It was such a struggle that before long I was swamped with frustration and stress. That night I had a dream.
Dream #5179

: I'm in a spacious, beautiful house. Suddenly it's inundated with people who have made appointments I have forgotten about and am unprepared for. Two cabinet-makers arrive to review plans for the new kitchen. I rush upstairs to change from pajamas into presentable clothes. Every effort to dress myself fails. Then I'm in my kitchen looking for refreshments to bring my guests. A woman I know and like in waking life has brought several women for a long-planned tour. She leaves in a huff when she realizes I've forgotten. I feel awful. More people arrive, all needing my attention. As hostess, I rush from room to room trying to please everyone, yet I offend them all by failing to meet their expectations of me. I'm tormented by guilt and self-criticism.
This dream dramatized my emotional realities from the day before: confusion, chaos, worry, anxiety, anger at my forgetfulness, frustration at juggling too many balls and dropping them all. Does this sound familiar to you as you adjust to the unwanted changes thrust on you by the coronavirus? It does to me.
"In solitude we give passionate attention to our lives, to our memories, to the details around us." ~Virginia Woolf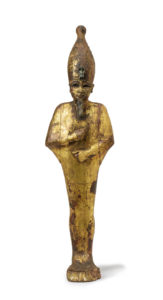 This pandemic has forced us to pay attention to the reality of some truly frightening changes. We are walking through a symbolic Dark Night, the Valley of the Shadow of Death. This is a profoundly meaningful spiritual experience with life-changing consequences. What can you learn from it? How can you help your self-pitying inner Child? Your exhausted Warrior? Your overwhelmed Mother and workaholic Father archetypes who are struggling to fulfill their obligations?
Your isolation is an opportunity to take your life seriously. To use creative introversion to reflect on your dreams, thoughts, and feelings. To examine the unhealthy pace you've been keeping. To learn from what you see and then carry your gnosis forward. When this is over will you revert to mindless old habits? Or will you be proactive about finding ways to deliver right the music of your nature?
"It is better to learn early of the inevitable depths, for then sorrow and death take their proper place in life, and one is not afraid." ~Pearl S. Buck
May we listen to our souls and step forward fearlessly. How are you responding to unwanted change?
Image credit:  Osiris, The Los Angeles County Museum of Art
Please Note: My first ever newsletter will be published on May 1. It will give you the latest news about my new book and what's happening in my life. If you have an email subscription to my blog you will receive it. If you are not an email subscriber and would like to receive it, please sign up with your email address below.
Jean Raffa's The Bridge to Wholeness and Dream Theatres of the Soul are at Amazon. E-book versions are also at Kobo, Barnes And Noble and Smashwords. Healing the Sacred Divide can be found at Amazon and Larson Publications, Inc. Watch for her new book, The Soul's Twins, to be launched by Schiffer Publishing this October.