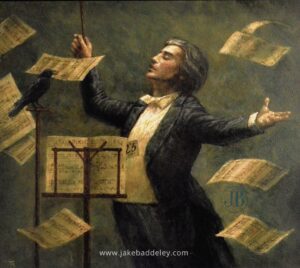 By Elizabeth Scott, PhD
Medically reviewed by Steven Gans, MD
Dear friends:  In a rare departure, I'd like to share this excellent, highly informative article with you. Perhaps you will recognize yourself and loved ones in it. I do. It explains a lot for me and helps to know I'm not alone. I've deleted some sentences for the sake of brevity, but you can read the full article here.
A highly sensitive person (HSP) is a neurodivergent individual who is thought to have an increased or deeper central nervous system sensitivity to physical, emotional, or social stimuli.  While highly sensitive people are sometimes negatively described as being "too sensitive," it is a personality trait that brings both strengths and challenges. The term highly sensitive person was first coined by psychologists Elaine Aron and Arthur Aron in the mid-1990s. Elaine Aron published her book, "The Highly Sensitive Person," in 1996, and interest in the concept has continued to grow since then.
How Do You Know If You're an HSP?
Have you ever been told that you're "too sensitive" or that you "shouldn't think so much," particularly by people who strike you as too insensitive or who you believe should think a little more? You may be a highly sensitive person, or HSP. It is important to remember that there is no official highly sensitive person diagnosis, and being an HSP does not mean that you have a mental illness. High sensitivity is a personality trait that involves increased responsiveness to both positive and negative influences.
There are several traits or characteristics common to HSPs:
Avoiding violent movies or TV shows because they feel too intense and leave you feeling unsettled
Being deeply moved by beauty, either expressed in art, nature, or the human spirit, or sometimes even a good commercial
Being overwhelmed by sensory stimuli like noisy crowds, bright lights, or uncomfortable clothing
Feeling a need for downtime (not just a preference), especially when you have hectic days; needing to retreat to a dark, quiet room
Having a rich and complex inner life, complete with deep thoughts and strong feelings that go with them
The Arons also developed a highly sensitive person test, or a personality questionnaire to help people identify themselves as HSPs. It is known as Aron's Highly Sensitive Persons Scale (HSPS).
How Common Are HSPs?
Highly sensitive people are thought to make up roughly 20% of the general population. It is less common to be a highly sensitive person, and society tends to be built around people who notice a little less and are affected a little less deeply.
What Causes High Sensitivity?
What makes a person highly sensitive likely depends on a variety of factors such as evolution, environment, genetics, and early childhood experiences. High sensitivity exists in at least 100 other species aside from humans. Research suggests that high sensitivity is an evolutionary trait that increases the likelihood of survival because HSPs are on the lookout for potential predators or dangerous situations. Of course, constantly being on guard when there aren't any immediate threats often results in anxiety. Research also shows that a lack of parental warmth growing up may cause a child to develop high sensitivity and carry this trait into adulthood. The same goes for negative early childhood experiences. If you experienced trauma as a child, you may be more likely to become an HSP as an adult.
Genetics may contribute to high sensitivity. Specifically, the dopamine system may play a role. It affects personality and may make some people more prone than others to becoming highly sensitive. High sensitivity is also hereditary. There is a higher chance that you will be highly sensitive if high sensitivity runs in your family. In addition, a person's genes may evolve in response to negative early experiences, making them more susceptible to becoming an HSP.
Impact of Being an HSP
Being an HSP comes with both advantages and challenges. It is possible to be too easily offended by people who mean no harm or who are trying their best to be kind. It is also possible to overreact to daily stressors or relationship issues, particularly if you become emotionally aggressive as a response. However, being an HSP doesn't necessarily mean that you imagine negative motives when they are not there. It is more that you perceive them more easily. Or, you may be affected more deeply by negative experiences, which is not necessarily a weakness.
Some of the ways that being an HSP might impact your life include:
You might avoid situations that leave you feeling overwhelmed. Highly sensitive people may be more affected by certain situations such as tension, violence, and conflict, which may lead them to avoid things that make them feel uncomfortable.
You might be highly touched by beauty or emotionality. Highly sensitive people tend to feel deeply moved by the beauty they see around them. They may cry while watching particularly heartwarming videos.
You may have close relationships with others. HSPs care deeply about their friends and tend to form deep bonds with people. Again, the empathy that a highly sensitive person brings to the table is a powerful tool for being a supportive friend and loved one.
You may be grateful for the life you have. Highly sensitive people appreciate a fine wine, a good meal, or a beautiful song on a level that most people can't access. They may feel more existential angst, but they also may feel more gratitude for what they have in life, knowing that it is possibly fleeting and nothing is certain.
A major benefit of being an HSP is the ability to empathize. Empathy is a tool that can promote strong relationships and a deeply fulfilling emotional life. Of course, it's important to differentiate between your feelings and others' feelings.
Potential Pitfalls
Not surprisingly, highly sensitive people tend to get more stressed when faced with difficult situations. They may also be stressed by things that may roll off of other people's backs.
Social stress is perceived as more taxing to most people than other types of stress. This kind of stress can be particularly difficult for someone who can perceive many different ways that things could go wrong in a conflict, for example, or can perceive hostility or tension where others may not notice it. Specific things that can be significantly stressful for the highly sensitive include:
Hectic schedules: HSPs feel overwhelmed and rattled when they have a lot to do in a short amount of time, even if they technically have enough time to get everything done if they rush.
Expectations of others: Highly sensitive people tend to pick up on the needs and feelings of others. They hate letting people down. They tend to be their own worst critics. They are acutely aware of the happiness of others when there are negative emotions floating around.
Conflicts: HSPs may be more prone to being stressed by conflict. They can also misinterpret unrelated signals as signs of conflict or anger.
Tolerations: Daily energy drains that we all have are things we tolerate that create stress and aren't strictly necessary. Distractions may feel more frustrating for the HSP who is trying to concentrate, for example.
Personal failures: Because HSPs are their own worst critics, they are more prone to rumination and self-doubt. They may remember for quite a while if they make an embarrassing mistake, and feel more embarrassed about it than the average person would.
Coping With Stress As an HSP
Add positivity by creating positive experiences in your schedule to insulate you from additional stress you may encounter.
Avoid stressors like slasher movies and people who sap your positive energy, make heavy demands on you, or make you feel bad about yourself.
Learn to say no to overwhelming demands and feel OK with it.
Set up a safe space. Let your home be a soothing environment.
Credits:  verywellmind.com. Art by Jake Baddeley.
Jean Raffa's The Bridge to Wholeness and Dream Theatres of the Soul are at Amazon. Healing the Sacred Divide can be found at Amazon and Larson Publications, Inc. Jean's new Nautilus Award-winning The Soul's Twins, is at Amazon and Schiffer's Red Feather Mind, Body, Spirit. Subscribe to her newsletter at www.jeanbenedictraffa.com.