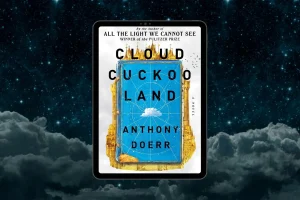 2022 was a year of catching up on my reading. For those of you who love to read, here are some of my favorites listed in no particular order. I loved them all. The quoted blurbs are from other reviewers. (Apologies for the inconsistent spacing between paragraphs. I can't correct it. There's something very wrong with WordPress today!)
FICTION
     Cloud Cuckoo Land. Anthony Doerr.  Five characters in three different historical epochs are connected by their passion for fragments of a lost Greek tragedy. I'm in love with this book!  Best novel I've ever read, (except forThe Magus.) 
A Gentleman in Moscow.
Amor Towles
.
 "Beautifully written, a story of a Russian aristocrat trapped in Moscow during the tumult of the 1930s. It brims with intelligence, erudition, and insight, an old-fashioned novel in the best sense of the term."
 This is a g
orgeous, deeply satisfying novel. I couldn't put it down.
     The Lincoln Highway. Amor Towles. "[A] mischievous, wise and wildly entertaining novel . . . Towles goes all in on the kind of episodic, exuberant narrative haywire found in myth or Homeric epic . . . Each [character], Towles implies, is the central protagonist of an ongoing adventure that is both unique and universal . . . remarkably buoyant." I'm crazy about this book.
     Copperhead. Barbara Kingsolver.  A coming-of-age retelling of the classic, David Copperfield, about a loved but wounded orphan and foster child growing up in Appalachia. Written in first person with a voice that remains strong and true, it's painful to read sometimes, but realistic and ultimately gratifying.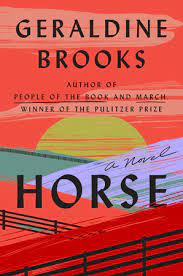 Horse. Geraldine Brooks. "Based on the remarkable true story of the record-breaking thoroughbred, Lexington, who became America's greatest stud sire, Horse is a gripping, multi-layered reckoning with the legacy of enslavement and racism in America." Best horse book I've ever read.
     The Painted Drum. Louise Erdrich. "From the author of the National Book Award Winner The Round House, Louise Erdrich's breathtaking, lyrical novel of a priceless Ojibwe artifact and the effect it has had on those who have come into contact with it over the years."   
     The Rabbit Hutch. Tess Gunty.  A story that is very relevant to our times about lost young people in the foster system who are used, abused and forgotten. Gunty points the finger at economic inequity, industrial pollution, and the internet's tendency to isolate individuals and erode human morality, sense of community, and connectedness. Disturbing but beautiful and hopeful.
     One Thousand White Women. The Journals of May Dodd. Jim Fergus. (Author of Legends of the Fall.) "The novel is written as a series of journals chronicling the fictitious adventures of "J. Will Dodd's" ostensibly real ancestor in an imagined "Brides for Indians" program of the United States government." A fascinating novel about America's systematic disenfranchisement of native nations.
     The Book of Form and Emptiness.  Ruth Ozeki. A heart-warming coming of age story filled with a touch of magical realism about a troubled boy whose father dies when he's 10 and whose mother struggles to cope. Filled with compassion and wisdom. It took me a while to warm up to it, but it was worth it!
      We Are the Light. Matthew Quick. Author of The Silver Lining Playbook. "We Are the Light is an unforgettable novel about the quicksand of grief and the daily miracle of love. The humorous, soul-baring story of Lucas Goodgame offers an antidote to toxic masculinity and celebrates the healing power of art." So enjoyable that I read it in one sitting.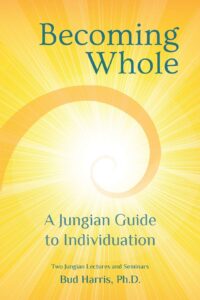 NONFICTION
     About Blady: A Pattern Out of Time. A Memoir. Laurens van der Post. This story about the author and an extraordinary horse moves me like no others have. In his musings I find myself, my birthright, the ancient, mythic roots of my soul, and a validation of the mystery of who I am. If I write another book, this one will be my model.
     Becoming Whole:  A Jungian Guide to Individuation. Bud Harris. The title says it all about this deeply wise book for avid seekers. I read it some years ago and got even more out of it this time!
     Dreaming on the Page. Tzivia Gover. Excellent book filled with unique suggestions for dreamers who love to write and writers who love their dreams.
     The Fire and the Rose: The Wedding of Spirituality and Sexuality. Bud Harris. My favorite book by my favorite Jungian author who never stops giving. Filled with fascinating stories and brilliant teachings. You will see yourself on every page.
     Phalos: Sacred Image of the Masculine. Eugene Monick. Mind-blowing!  Very affirming of my calling to understand and write about the feminine and masculine principles. Published in 1987, two years before I discovered Jungian psychology, I wouldn't have understood it then, but I do now, thank goodness!
     The Drama of the Gifted Child: The Search for the True Self. Alice Miller. A classic. Re-reading this insightful book was as helpful and reassuring as the first time.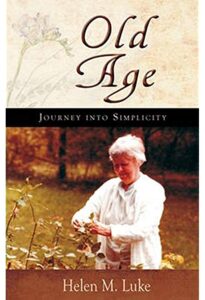 Old Age: Journey Into Simplicity. Helen M. Luke. Another classic by a trailblazing Jungian writer. Just what I needed in this phase of my life.
     Living Between Worlds: Finding Personal Resilience in Changing Times. James Hollis. This book triggered a major awakening about complexes that tend to sap my energy.
     Eyes Wide Open: Late Thoughts. Daryl Sharp. A new favorite Jungian book, written with great humor, originality, and insight by the former publisher of Inner City Books.
      Encounters with the Soul: Active Imagination as Developed by C.G.Jung. Barbara Hannah.  Outstanding explanation of active imagination. Helped me understand it better.
Jean Raffa's The Bridge to Wholeness and Dream Theatres of the Soul are at Amazon. Healing the Sacred Divide can be found at Amazon and Larson Publications, Inc. Jean's new Nautilus Award-winning The Soul's Twins, is at Amazon and Schiffer's Red Feather Mind, Body, Spirit. Subscribe to her newsletter at www.jeanbenedictraffa.com.