Dream symbols are the essential message carriers from the instinctive to the rational parts of the human mind, and their interpretation enriches the poverty of consciousness so that it learns to understand again the forgotten language of the instincts. ~Carl Jung, Man and His Symbols
I'm too committed to my psychological and spiritual growth to cling to assumptions that have no practical value for me.  If believing in the connectedness of all life and the meaning in all things did not produce observable healthy change, I would accommodate myself to what did; but the fact is that mythos, the symbolic way of thinking that is sister to masculine logos–the focused and organized thinking preferred by the ego and the left hemisphere of the brain–has served me exceedingly well in  my efforts to become more conscious, whole, and connected.
Mythos is the language of the body, heart, and soul. It is associated with the right hemisphere of the brain and the feminine realm—i.e., all that is mysterious, unconscious, creative, felt, organic, and personally compelling. It whispers to us in feelings, physical symptoms, imagination, fantasy, stories, myths, and dreams that reveal unconscious dimensions of ourselves.

Both logos and mythos contribute to our fullest development. Children use mythos thinking automatically. This is why they respond to everything new with spontaneity, enthusiasm, joy and wonder.  But once the masculine phase of external striving sets in, literal, rational thinking tends to dominate our thinking and life begins to lose its savor. Those who never leave mythos behind or who return to it later on discover undeveloped aspects of themselves by following fascinating symbols, powerful emotions, cognitive dissonance, uncomfortable personal dilemmas, and bodily symptoms through the labyrinthine maze of the unconscious.
Symbols are the language of the unconscious. They hint at things that are inexpressible. When we notice and wonder about them   they unlock doors to hidden chambers of ourselves wherein we discover purpose and meaning.  Some symbols only have special meaning for certain individuals or groups; others have universal appeal. Take, for example, a dot and a circle.  Why does every culture on the planet use these simple designs in religion, art, architecture, literature, and adornment?  Is this just an amazing coincidence, or is there something profound within each of us to which they speak?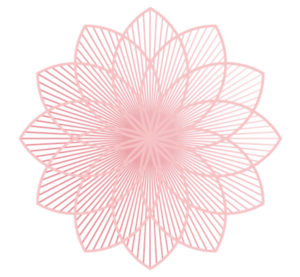 In A Dictionary of Symbols, J.E. Cirlot tells us that a dot is a symbol of unity and the Origin.  A circle suggests infinity, the All.  And a circle with a dot or hole in the center represents the center of infinity, i.e., emanation or first cause. These symbols all speak to the same psychic reality, the Self which contains our predisposition to believe in a sacred realm, shapes our images and ideas about it, and motivates our spiritual search.
We cannot know our Source of Being—the eternal essence that we call God, Goddess, Father, Mother, Jahweh, Allah, Great Spirit, or whatever term you prefer—and words alone can never describe all that we intuit.  But the universal symbols of the dot and the circle resonate with all of us.
Eastern religions have produced myriad renderings of circular mandalas, each with a center point, upon which devotees may focus their thoughts during meditation.  Similarly,  native peoples throughout the Western world have long created sacred circles in sand paintings and arrangements of stones as aids to worship in religious ceremonies. Jung saw mandalas as symbols of individuation, and his The Red Book contains many of the exquisite images he painted during his most intense time of inner exploration.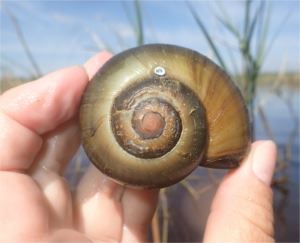 These and other symbols—geometric shapes, abstract designs, art depictions of people engaged in certain universal activities, animals, plants, shells, imaginary beings or objects—capture our attention with mysterious power because they carry important meaning for us.
What symbols and activities inspired your childhood imagination and appeared in your fantasies? Do they still appeal to you today?  What do they say about your passions and journey through life? How can you bring them into your life to create more meaning and fulfillment?
Paper and E-book versions of The Bridge to Wholeness and Dream Theatres of the Soul are at Amazon. The Wilbur Award-winning Healing the Sacred Divide can be found at Amazon and Larson Publications.com. Jean's new Nautilus Award-winning The Soul's Twins, is at Amazon and Schiffer's Red Feather Mind, Body, Spirit. Subscribe to her newsletter at www.jeanbenedictraffa.com.