"Blessed be the longing that brought you here
And quickens your soul with wonder.

May you have the courage to listen to the voice of desire
That disturbs you when you have settled for something safe…

May you come to accept your longing as divine urgency.

May you know the urgency with which God longs for you."

― John O'Donohue, To Bless the Space Between Us: A Book of Blessings
Have you ever longed for something with all your heart and not known what you longed for? Have you felt sad, grieved, and wished you knew why? Have you accomplished something you thought would make you happy only to be left with nothing but ashes and dust? A desert bereft of inspiration where nothing has changed? No joy? No fulfillment? An emptiness where all you felt was longing? Nothing fresh and green that brought waves of awe and wonder?
I have. I spent the first half of my life like that. I thought that one day, if I learned enough, worked hard, did all the right things, impressed and pleased everyone, I'd find what I what I wanted and the longing would disappear. But it didn't. It just got worse.
Now I know why. I was "looking for love in all the wrong places" to quote the title of Johnny Lee's eighties country song. But I wasn't just looking for love from another person. I found that when I met the man I'm still married to. But I was still looking for love. A kind of love I never quite got from my hard-working mother who, in the process of supporting our family, had to leave me alone much of the time. I didn't get it from my father either. He was away from home most of the time until he died and was gone forever. Nor did I get it from my husband and children who didn't know how to give me the love I still hadn't found.
I was looking for the kind of love I occasionally felt when, as a child, I sat hugging my knees in my secret place under a clump of palmetto fronds. From there I peered out at the world beside the gravel alley in my backyard, imagining I was sheltered by the wings of a cosmic angel. My eyrie in the forked branches of the oak tree in our side yard where I read books on summer afternoons evoked similar self-awareness and awe at the miracle of my life. So did the cypress swamps of the church camp I attended as a girl in Ocala, Florida where I spent my summers as a camper, then a counselor.
I treasured those moments and longed for more of them, but didn't know where they came from or how to recapture them. I thought family, school, church and accomplishments — all things in the physical world — were all there was. I believed that's where I'd find the object of my longing someday.
It didn't happen.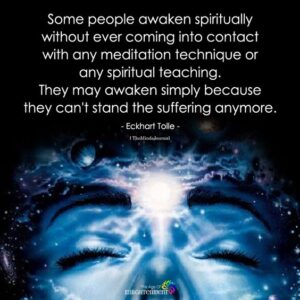 Then, in the middle of my life, a series of synchronistic events awakened me to the significance of my inner world. This was what I'd been longing for. An inner mansion where my soul was quickened with wonder. Where I pursued what I loved instead of what others thought I should. Where I felt uncomfortable when I settled for something safe. Where I opened my ears to my true feelings. Where I found the courage to question my culture, beliefs, and expectations. Where I was inspired to follow new paths, pursue new ideas, face new challenges, ask terrifying questions.
It was the most painful time of my life. But after years of tolerating the tension of my inner world conflicts and refusing to give up, I stumbled into the best time.
That time is now. This moment. Tonight. The place when and where I'm writing this blog post before I publish it tomorrow. Where I'm listening to thunder and watching the rain outside my window. Here, sipping this glass of organic, no-added-sulfite, white wine. Tapping this keyboard with these fingertips. Plumbing the well of my real feelings. Smiling with pleasure and gratitude for this moment in which I'm living in the truth of me.
These days I look for love in the right places. Places where my true self feels at home. Where I don't have to pretend to be something I'm not. This is not where my ego expected to end up. No one told me all I had to do was listen to my own soul to find it. I'm not trying to impress you. At least I don't think so. It just feels like I'm enjoying the reality of being me in the complex, messed up, bumbling, suffering, flawed, well-meaning, joyous space that is my soul's own unique place. It feels like I'm in my real home. It feels really good.
I'm pretty sure this is what I've longed for all along.
"May you come to accept your longing as divine urgency.

May you know the urgency with which God longs for you."
Image credits:  Longing. www.Katherinebdobson.com.
Jean Raffa's The Bridge to Wholeness and Dream Theatres of the Soul are at Amazon. E-book versions are also at Kobo, Barnes And Noble and Smashwords. Healing the Sacred Divide can be found at Amazon and Larson Publications, Inc. Watch for her new book, The Soul's Twins, to be launched by Schiffer Publishing this October. For more information, subscribe to her newsletter at www.jeanbenedictraffa.com. This month she's offering a free gift to those who pre-order The Soul's Twins.