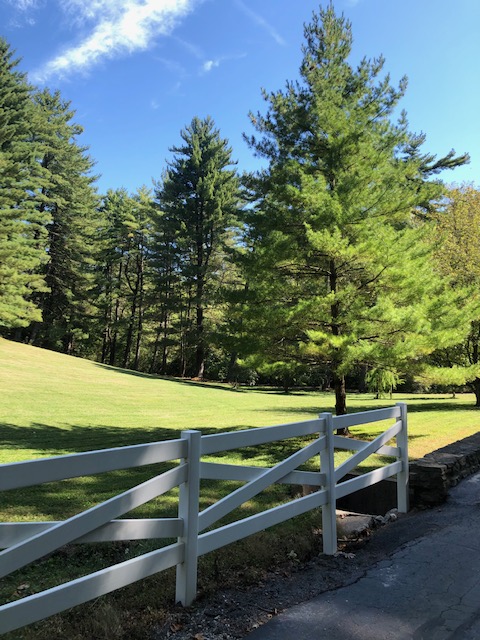 If you've ever wanted to understand yourself better, or if you've ever wondered if there's something wrong with you because you're different from most people around you, I urge you to take the Myers-Briggs Personality Type Indicator.
Here's what Wikipedia says about it:
"The original versions of the MBTI were constructed by two Americans, Katharine Cook Briggs and her daughter Isabel Briggs Myers. The MBTI is based on the conceptual theory proposed by Swiss psychiatrist Carl Jung, who had speculated that people experience the world using four principal psychological functions – sensation, intuition, feeling, and thinking – and that one of these four functions is dominant for a person most of the time. The four categories are Introversion/Extraversion, Sensing/Intuition, Thinking/Feeling, Judging/Perception. Each person is said to have one preferred quality from each category, producing 16 unique types. The Center for Applications of Psychological Type states that the MBTI is scientifically supported, but most of the research on it is done through its own journal, the Journal of Psychological Type, raising questions of bias.

The MBTI was constructed for normal populations and emphasizes the value of naturally occurring differences. 'The underlying assumption of the MBTI is that we all have specific preferences in the way we construe our experiences, and these preferences underlie our interests, needs, values, and motivation.'

Though the MBTI resembles some psychological theories, it is often classified as pseudoscience."
The scientific validity of this introspective self-report is certainly worthy of study, but I don't see any lack of it as a valid reason to write it off. There are some things science can't measure. Like the practical usefulness of prayer, meditation, music, writing, or art to the individuals who practice them. Or which partner in a relationship loves the other more. Or which internal realities — subtle attitudes, needs, preferences, emotions — are helpful and which are harmful to healthy growth.
Every psyche has the same psychological potential, but each of us is a unique being with different traits, personalities, and experiences. How can a scientific test measure the value of one psyche over another? The things I know the most about are based on my personal experience. I can tell you with absolute certainty that the MBTI has had a profoundly positive impact on my life.
The first time I took it I was a thirty-something wife and mother who had gone back to school for my doctorate in the hope of finding….what? I didn't know. Something to fill the ever-present longing that prevented me from enjoying my life.
I didn't know why I was so restless and unhappy sometimes. I thought being a producer of children's programming at a local television station would be a dream job. But when I was honest with myself, I knew there was nothing I really liked about it except creating the show and writing the original scripts for the children I hired. What was that about? I had no idea. I had spent years expecting my religion to satisfy my longing, but that was not enough either. In my worst moments I believed I was so deeply flawed that I would never be satisfied with my life.
So when professor Gordon Lawrence had our class take the MBTI before reading his book, People Types and Tiger Stripes: A Practical Guide to Learning Styles, I had no idea my life was about to be changed forever. I learned that my behavior followed certain patterns that Carl Jung called "psychological types."  I learned that I could not totally change my basic type but I could develop and gain maturity within it. I learned that every type has its strengths and weaknesses, and that while my culture seemed to prefer a particular few types, none were inherently better or worse than any of the others.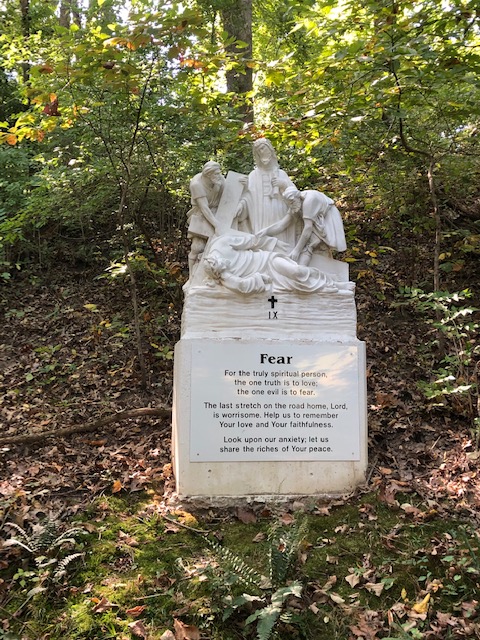 Knowing my type and feeling its rightness lifted a lifelong burden off me that I hadn't known I was carrying. My husband's type is common and highly favored in our culture. He's comfortable in social settings. People understand and accept him wherever he goes. I had seen him as the standard and judged myself as severely lacking. My type is the rarest. I'm basically an outsider who dwells in the fringes and is rarely understood.
But I had a type. And it was okay!  I'd been floating aimlessly in a raft atop a sea of confusion for most of my life and finally, miraculously, I'd found a solid foundation I could stand on and trust.
The midlife discovery of my fundamental okay-ness changed me, my marriage, my self-concept. My perfectionism, my false expectations for myself, my fear I would never be good enough or contribute anything of value to society began to fall away. Gradually I grew more emboldened to trust my inner realities and take steps in directions that were true to them. Nine years later I resigned from my college teaching position because I had found my passion: writing about the inner life. Pursuing that passion ever since has made all the difference.
Last weekend I attended a Jung in the Heartland conference in St. Louis. Almost every person I talked to was an INFJ like me, an INFP, or an INTJ like my son. I was with my tribe. It was a most joyous homecoming.
Jean Raffa's The Bridge to Wholeness and Dream Theatres of the Soul are at Amazon. E-book versions are also at Kobo, Barnes And Noble and Smashwords. Healing the Sacred Divide can be found at Amazon and Larson Publications, Inc. Her new book, The Soul's Twins, will be launched next year.