"So long as the child is in that state of unconscious identity with the mother, he is still one with the animal psyche and is just as unconscious as it.

The development of consciousness inevitably leads not only to separation from the mother, but to separation from the parents and the whole family circle and thus to a relative degree of detachment from the unconscious and the world of instinct.

Yet the longing for this lost world continues and, when difficult 

adaptations are demanded, is forever tempting one to make evasions and retreats, to regress to the infantile…" ~Carl Jung, CW 5, Para 351
People often find Jung's theories and writing difficult, and it's no wonder.  He was introducing humanity to a radically different way of seeing and thinking about ourselves, and he used words and phrases in ways that only someone familiar with his work is liable to understand.
The above quote is a good example. What did Jung mean when he wrote about a child being "in that state of unconscious identity with the mother?"  What does it mean to be "one with the animal psyche?" What was he trying to say in this quote? Essentially he's referring to a common problem that can obstruct our psychological growth.
Freud, Erikson, Piaget, and Kohlberg have described psychological development as a series of stages in which people exhibit typical behavior patterns and abilities.  Jung and Neumann went a step beyond in focusing on the development of consciousness itself, particularly in terms of our psychological and spiritual self-awareness.
Based on these and other developmental theories, I've summarized the development of consciousness in three general "epochs" of self-awareness. In this system, Epoch I is Physical Consciousness,  Epoch II is Ego Consciousness, and Epoch III is Integrated Consciousness. For most of us, the first is of relatively brief duration,  the second is quite long (the whole of life for many people), and the third sometimes does not even begin.
"In the first epoch our awareness is limited to our five senses and the forces of physical instinct:  bodily urges, unchecked emotions, and primitive images.  As infants we are like hungry wolf cubs in a vast and comforting wilderness.  We don't question our habitat or behavior or wonder if there is any other way to be;  we simply act and react to physical stimuli without plan, reflection or guilt….Unburdened by self-consciousness and self-doubt, we are unthinkingly innocent of any wrongdoing because we have no moral code and feel no need to alter or repress anything about ourselves."  ~J.B. Raffa, Healing the Sacred Divide, pp. 20-21.
This earliest phase of life is "that state of unconscious identity with the mother," Jung referred to:  a paradise of egoless, guiltless, free-and-easy instinctual behavior. During this magical time we are in heaven.
Disney's Peter Pan with the Lost Boys.

"If we have a concept of time it is that we dwell in eternity.  If we have a concept of God it is this bliss of oneness that connects us to everything and makes us feel buoyantly, vitally alive. Neither good nor bad, right nor wrong, Epoch I is simply everyone's earliest experience of being a human being.  All our future psychological and spiritual growth plays out against this primal background of immersion in a maternal ocean of innocent, unconscious, infinitely pleasurable physical life." ~J.B. Raffa, Healing the Sacred Divide, p.22.
Is it any wonder so many of us, like Peter Pan, continue to long for this lost world and struggle to stay young for as long as we can?  In a child, this is a natural and charming way of being, and there are people who remain in this state of harmless, guileless innocence throughout their lives.  Others grow increasingly dissatisfied with themselves as adults. And some become dysfunctional. In fact, a lack of guilt or sense of responsibility,  self-centeredness, emotional immaturity, antisocial behavior, and low impulse-control are all characteristics of sociopaths.  This is why we need egos, (organs of consciousness), and why our egos need to grow in self-awareness. At this point in history, learning to critique and control our more primitive "inner child" has become crucial to our very survival.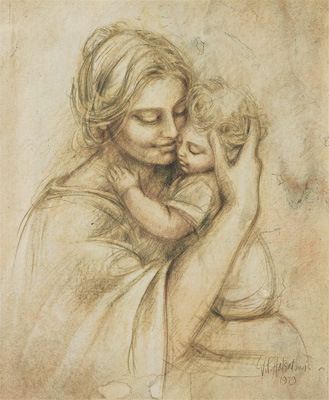 Despite humanity's evolutionary advances, negative aspects of an Epoch I mentality still pervade contemporary society. Symptoms include:
a  large population of unhappy adults who cannot seem to make difficult adaptations into adulthood,

the temptation "to make evasions and retreats, to regress to the infantile,"

blaming others for our unhappiness and expecting them to make us happy,

obsessive glorification and pursuit of youth and physical beauty,

addictions to substances or behaviors that provide temporary escape from our problems and responsibilities,

a single-minded focus on satisfying our own instinctual needs without caring about the needs of others, and
self-centered, irresponsible, antisocial attitudes, words and behaviors without regard for consequences.
"The further development of the individual can be brought about only by means of symbols which represent something far in advance of himself and whose intellectual meanings cannot yet be grasped entirely." ~Carl Jung, CW 4, Para 680
What did Jung mean by this?  I'll address this and more as I explore the evolution of consciousness in coming posts.
Image Credits:  Thanks to Lewis Lafontaine for the Jungian quotes and deer child image, Wikipedia for the Disney image of Peter Pan, and Pinterest for the lioness and cub image.