The Western slope of Little Hogback Mountain just before sunset.

"One looks back with appreciation to the brilliant teachers, but with gratitude to those who touched our human feelings.  The curriculum is so much necessary raw material, but warmth is the vital element for the growing plant and for the soul of the child."  ~Carl Jung
We returned home from the cabin last night after a week of unseasonably warm and rainy weather and equally warm family gatherings.  Unfortunately, this morning the cold that's been threatening me for a couple of days finally showed up in a sore throat, laryngitis, and the other usual symptoms.
So instead of writing a longer, more time-consuming epistle, I'll summarize my final week of the year with a quick post sprinkled with pictures. After which, as the Victorian ladies say, I'll "take to my bed" for a long winter's rest. With popcorn. And movies. Hey, I've been good!  And I really need this today.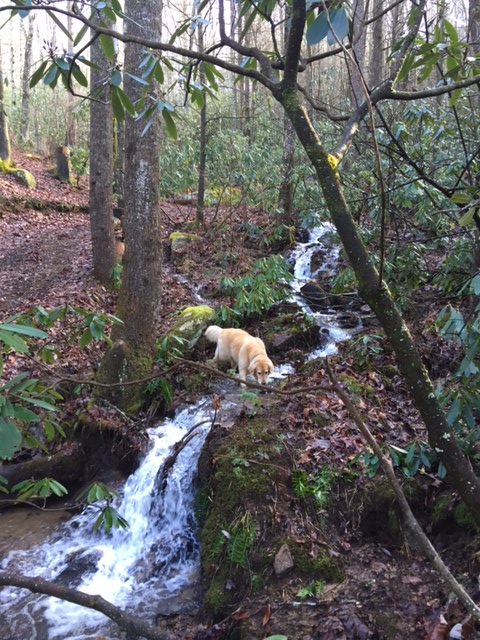 Izzie and I took several hikes. The first day we discovered that after a week of solid rain, the little brooks that are usually only trickles had become serious contenders with our big and bold Buck Creek!
We had the good luck to run into Hermenio, who lovingly tends and beautifies our property. He took us on a guided tour of the new trail he's building.
The winter woods are full of treasures. Like this delicate ground-cover plant with tiny green leaves and bright red berries that loves the damp ground and mossy sides of rocks and boulders. Does anyone know its name?
One of my favorite things to do on hikes is look for Mother Nature's art. Here are a few samples.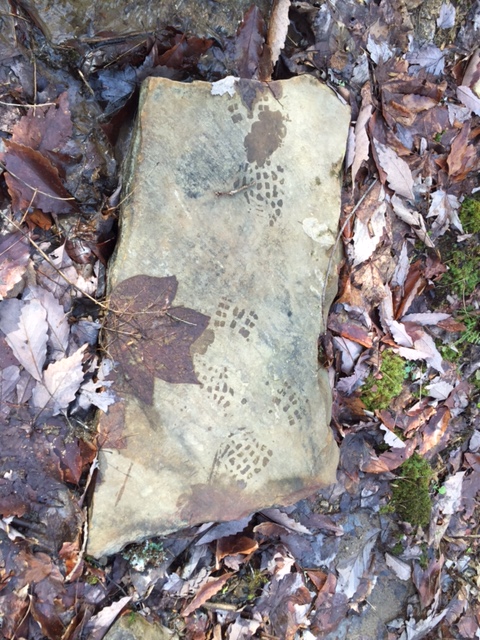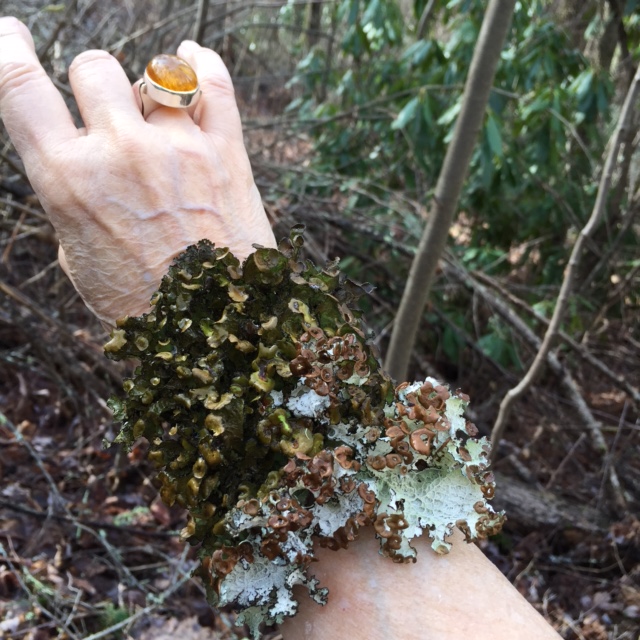 Cooking is a favorite pastime and we have lots of food rituals.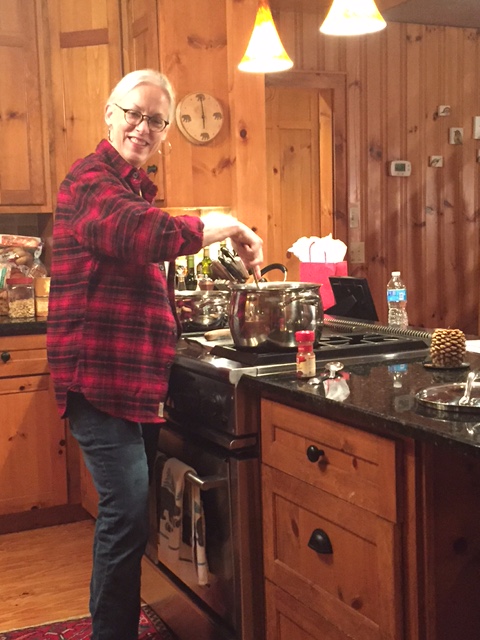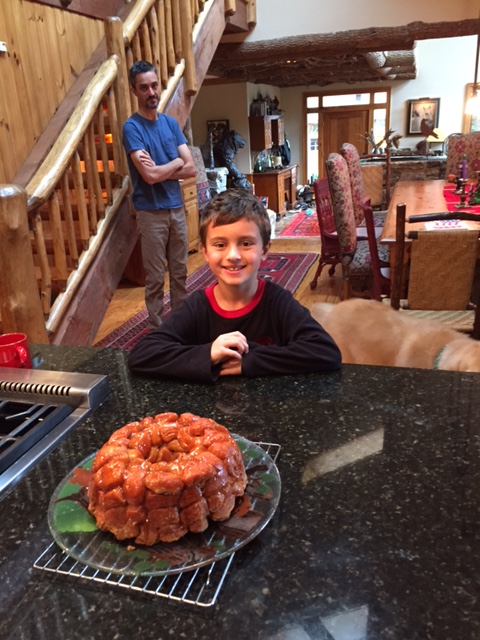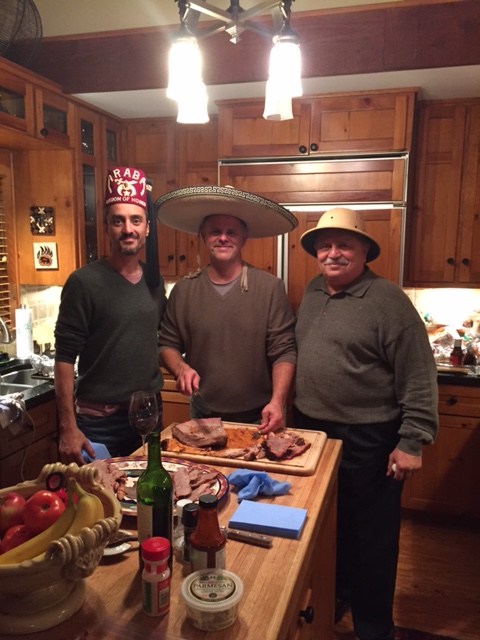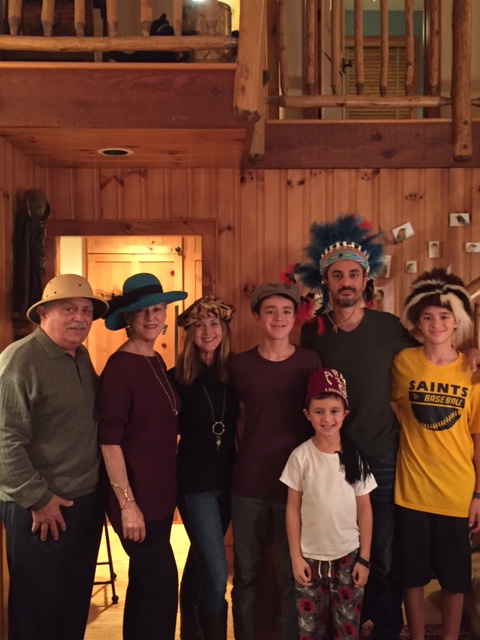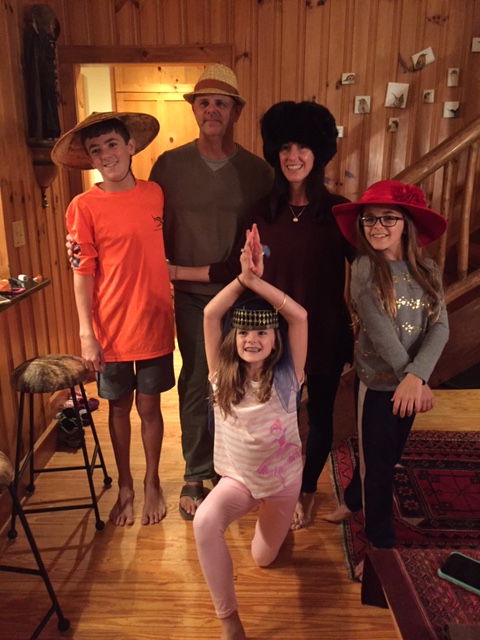 On our last hike the boys finally found some frost and played a game of tic tac toe made from weather-impervious marble. Their table is the stump of a hemlock.
Wishing you warm memories of 2015 and a happy, healthy, prosperous, and wildly love-filled New Year!!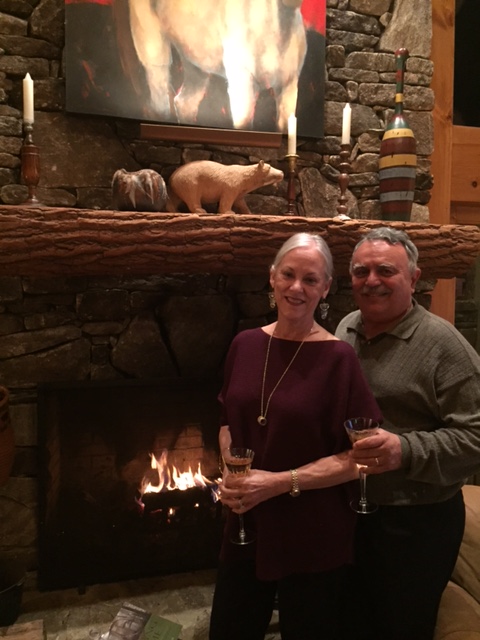 Jean Raffa's "The Bridge to Wholeness" and "Dream Theatres of the Soul" are at Amazon. E-book versions are also at Kobo, Barnes And Noble and Smashwords. "Healing the Sacred Divide" can be found at Amazon and Larson Publications.