Filling the conscious mind with ideal conceptions is a characteristic of Western theosophy, but not the confrontation with the shadow and the world of darkness. One does not become enlightened by imagining figures of light, but by making the darkness conscious. Carl Jung. "The Philosophical Tree" (1945). In CW 13: Alchemical Studies. P.335
So far in this series about the five major players in every psyche, I've written about the ego, our center of consciousness; the persona, our social mask;  and the shadow, our disowned qualities.  The remaining players are buried much deeper in our unconscious, and can only be accessed after we've learned about, and come to terms with, the very real and potentially toxic powers of our shadows.  Until this happens, we will not reach the fourth level of the psyche or mature self-knowledge.
To confront a person with his shadow is to show him his own light. Once one has experienced a few times what it is like to stand judgingly between the opposites, one begins to understand what is meant by the self. Anyone who perceives his shadow and his light simultaneously sees himself from two sides and thus gets in the middle.  Carl Jung. "Good and Evil in Analytical Psychology" (1959). In CW 10. Civilization in Transition. P.872
Getting in the middle is good!  Seeing ourselves from two sides—i.e. conscious and unconscious, good and evil—frees us to discover our full individuality.  We do this by meeting and coming to terms with the anima/animus archetype of contrasexuality. This pair represents the two fundamental energies of the psyche.
Jung said the anima is the unconscious feminine.  He believed she is a particularly potent force in the psyche of a man, but today it might be more appropriate to say of a person whose ego identifies primarily with maleness. Historically thought of as soul, Jung associated our unconscious feminine sides with Eros, the principle of feeling and relationship.
Conversely, the animus is the unconscious masculine, a unusually powerful force in one whose ego identifies primarily with femaleness.  Historically thought of as spirit, Jung associated our unconscious masculine sides with Logos, the principle of rationality.
Until very recently, humanity has not understood that everyone contains all the qualities associated with both energies, and so has made the mistake of assigning specific and limiting roles to the genders. Even Jung tended to be confusing when writing about this issue, as he believed that every woman's psychology is founded on the principle of Eros, and every male's on the principle of Logos. But might he have been influenced by gender stereotypes which were so strongly imposed in his time?  For in organizing the personality types into the two opposites of Logos thinking and Eros feeling, he acknowledged that both potentials exist in every psyche. So why assign each to a gender? In other words, even this great psychological pioneer had difficulty being clear about this issue.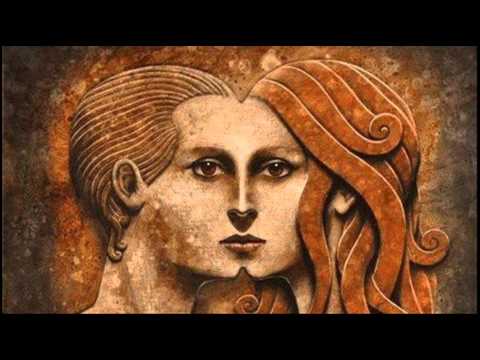 I think Erich Neumann said it best when wrote in The Origins and History of Consciousness (Princeton University Press, 1954) xxii n. 7:
"…we use the terms "masculine" and "feminine" throughout the book, not as personal sex-linked characteristics, but as symbolic expressions. . . . The symbolism of "masculine" and "feminine" is archetypal and therefore transpersonal; in the various cultures concerned, it is erroneously projected upon persons as though they carried its qualities. In reality every individual is a psychological hybrid."
There is no final word on this issue as yet, either in the Jungian community or the general public.  The stereotypes about gender that have prevailed throughout the patriarchal era (about 5,000 + years) have confused and severely constrained the psychological development of all of us. However, we are beginning to understand that the creation and evolution of every form of life, both physical and psychic, only occurs when these two complementary forms of energy merge in a reciprocal partnership. Neither form is superior or inferior to the other and nothing new can be created by either one alone.
The anima/animus archetype manifests as new potentials that most of us will only consciously develop after we've fulfilled the basic tasks of the first half of life:  getting an education, developing our interests and skills, proving ourselves in jobs, finding love partners, and establishing a home and family. In our dreams, our anima/animus qualities appear as unusually fascinating and influential women and men who compel us to challenge and change outmoded attitudes, thoughts and emotions. Opening our minds and reflecting on these changes spurs healthy growth;  rejecting them out of fear or stereotypical thinking stunts further growth into mature consciousness.
As I write this, it's Dec. 21, 2015, Winter Solstice Eve, the darkest night of the year. In the following video I share my very first recorded dream. It's very fitting that it featured my animus as an attractive, seductive man who wanted to enlighten me about love. Fortunately, I was ready to push past my fear and learn what he wanted to teach me. Please enjoy my holiday offering to you: The Dream Theatre of the Anima/Animus.  This dream brought more light into my psyche. May it do the same for you.