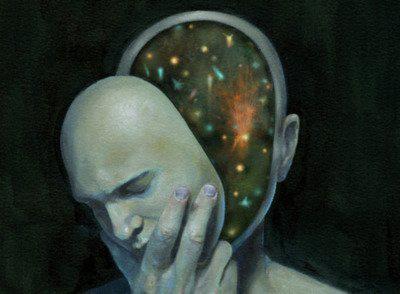 The inner universe of the mind is, like the physical world, a living organism that functions according to natural laws.  Deciphering them has been the work of holy fools, for who can presume to understand the sacred inner workings of creation? Yet we do try to understand these autonomous patterns of energy (archetypes) in our individual minds (the psyche) and in the mystery of the One Mind beyond ordinary consciousness (the psychoid) because we feel their profound influence.
Our brains know two languages: logic and imagination. Separately, each has limits, but an individual who respects both can make brilliant inroads into these mysteries. Einstein was one such person. He said, "Logic will take you from A to B.  Imagination will take you everywhere."
Carl Jung and Joseph Campbell were others. Jung scientifically compared his inner life and that of his clients with the myths and symbols of various wisdom traditions. Campbell developed some of Jung's themes. Their imaginative work shed much-needed light into the darkness of our contemporary collective unconscious. Following are some natural laws they midwifed into our awareness.
1. The Law of Correspondence: The outer universe is a reflection of the inner universe. This intuition gave rise to the ancient adages, "As above, so below," and "As without, so within." Humanity has expressed this in diverse symbol systems such as mythology, religion, tarot, alchemy, astrology and magic.
2. The Law of Synchronicity: Meaningful coincidences between our inner and outer universes occur more frequently with self-reflective practices like dreamwork and active imagination. Synchronicities are not products of "cause and effect," but of an imaginative, heartfelt search for personal meaning which eventually produces what Jungian Monika Wikman calls, "a psychology of synchronicity instead of linearity."
3. The Law of Opposites: For everything we know about ourselves (beliefs, values, attitudes, emotions), there is a corresponding unconscious opposite. In our psychological immaturity we see things dualistically, (in terms of either-or, good-bad), and automatically repress or disown that which our egos consider the less desirable option.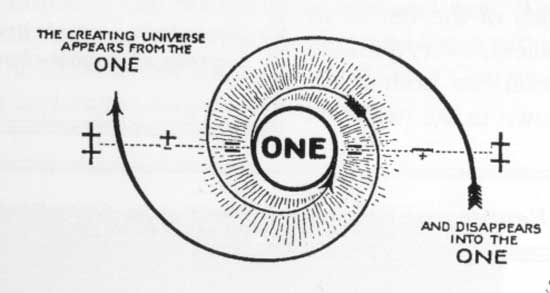 4. The Law of Oneness:  Beneath all apparent dualities lies a fundamental connectedness with All That Is.  We can tap into this One Mind by integrating pairs of opposites to create partnerships which see, think, and behave holistically.
5. The Law of Entropy: When opposites remain isolated from one another, any disorder within them remains constant or increases.
6. The Law of Change:  Energies in both universes are constantly circulating. Change toward stasis and polarization increases disorder and chaos. Change toward communication and integration increases movement toward perfection and completion.
7. The Law of Love: Love is the most powerful healing and unifying force in Life. It has its roots in the heart, i.e. honest feeling, not the head, or logic.
8. The Law of Choice: Our ego, the organizing center of our consciousness, can choose to serve or fight these laws, and our personal choices influence ours and the world's welfare. For example, if we serve the Law of Love, we respect and integrate ours and others' religions, making space in ourselves and the world for both. If we fight this law we are choosing love's opposite, hatred.
We can cultivate our imagination or bury it. View ourselves as separate or as connected. Integrate otherness or fight it. Nurture love or hate. Trust or fear. How can our beloved country serve these sacred laws at this point in history?  How can you and I?
My heartfelt condolences go out to the families and friends of the innocents whose physical lives were tragically snuffed out in Newtown. Together, may we find a solution to this senseless tragedy.
My newest book, Healing the Sacred Divide, can be found at this Amazon link or www.Larsonpublications.com.