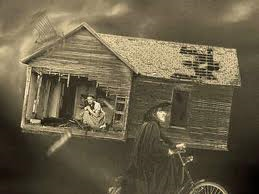 "I was passionate, filled with longing. I searched far and wide. But the day that the Truthful One found me, I was at home." ~Lal Did There is a powerful force in you that urges you to grow into the whole individual you were meant to be. Jung called it the transcendent function. Both masculine […]
My studies in Jungian psychology have taught me that the most powerful and painful awakenings of the kind my friend and I have endured are natural phenomena that accompany our emerging awareness of repressed instincts.
Our choice to explore our unconscious selves is where East meets West and Soul meets Spirit. Working together in partnership toward understanding, union and love, our divided selves can eventually merge into One. This transforming process is both depth psychology and depth spirituality. It is where Life wants to take us.