Note:  Most of us are familiar with hero myths.  Today we see these "solar" myths from the patriarchal era as metaphors for the ego's heroic efforts to conquer the "dragon" of unconsciousness and ascend into the heights of power, success, acclaim, fulfillment and enlightenment. Far fewer people are familiar with "lunar" descent myths, some of which predate the solar myths and feature women. Their themes are about loss, suffering, death and rebirth with resultant deepened self-knowledge, wisdom, compassion, trust and love.
Primitive humans probably created these myths to describe the cycles of life as it progressed through nature's seasons, and to reassure themselves that spring's sprouting and summer's blossoming will always follow agriculture's decline in the fall and apparent death in winter. But Dr. Carl Jung proved time and again that they are also stories about the life of the soul which can be of enormous comfort to individuals who find themselves in a descent phase of life.
In keeping with the onset of winter, this past December Susanne van Doorn featured a series of posts about the mythological theme of descent on her blog, Mindfunda. I was honored to be invited to write her first guest post about the Journey to the Underworld.  The following is a repost of that article.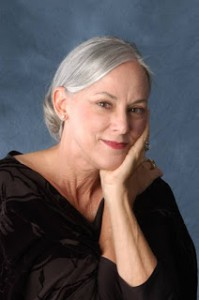 Today's Guest author is Dr. Jean Raffa, a former television producer and college professor who—with the help of Jungian psychology—began following her passions for self-discovery and writing during mid-life. Jean has written several books. Her first was "The Bridge to Wholeness." Her second book, "Dream Theatres of the Soul," got her invited to make a keynote speech at the International Associations for the Study of Dreams in the summer of 2015. You can see her videos about this book at her YouTube channel. Her newest Wilbur Award-winning book is called "Healing the Sacred Divide."  Next week, Elaine Mansfield will write about the darkness of the descent.
On March 11-12, 2016, Jean will appear with author Elaine Mansfield at the C.G. Jung Society of Sarasota for a presentation on descent, loss and grief based on the myth of Inanna.
Myth of Inanna: 3 kinds of Descent
A psychological descent can take many forms. Sometimes it shows up in strategies to escape painful present realities by regressing into past memories. We're consumed by a bittersweet yearning for the "good old days" when we were young and innocent. Life was easy and we were on top of the world.

Picture: viewsfromtheroof.com
We were a handsome Apollo, a confident football star and president of the high school student body who is trying to recapture our youth by driving a sporty new car or finding a younger wife. We were a beautiful, innocent Persephone, an entitled daughter and gifted student who has been pulled into the dark realms of obsessive binge eating, shopping sprees and plastic surgery.
A second kind of descent is forced on us by circumstances beyond our control: an accident, illness, divorce, loss of a home or job, death of a parent, child, or spouse. These can plunge us into the depths of a depression where grief and sorrow are constant companions.

Picture: huffingtsonpost
Then there's the existential descent into meaninglessness which appears uninvited at mid-life. Suddenly the beliefs and ideals that served so well in the first half of life no longer work, yet questioning them feels dangerous. Worse, we've met our shadow in feelings and urges we can no longer ignore and our naively positive self-image is irretrievably damaged.
Captivated by the archetypal Hero's widely publicized and deeply satisfying rise to success, we are rarely prepared for our conflicts and losses. To an ego that has prided itself on being in control and doing everything right, it can feel as if we are adrift in a chaotic sea. Kris Kristofferson described this painful experience in his song, "Shipwrecked in the 80's." For some, the metaphor of falling into an abyss and plunging into what St. John of the Cross called a "dark night of the soul" is more apt.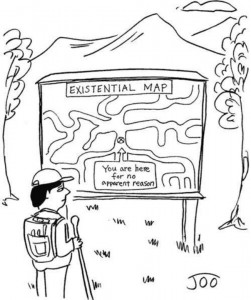 From the age of 17 I derived all the meaning I needed from my religion. Then at 37, I experienced an existential descent. On the outside it was business as usual, but inside I was walking through the valley of the shadow of death. Nine years later I was rescued by Jungian psychology. After committing to a regular practice of study, reading, self-reflection and dreamwork I finally began to understand what had happened. My ego had been brutally assaulted by unconscious instinctual forces within my psyche. Brutal? So it felt to me. Nonetheless my ordeal was life-serving. Without it, I would never have willingly explored my unconscious and been rewarded with the elixir of a revitalized life-force and the gold of affirming self-knowledge.
Inanna and the Descent Myth
Myths from every culture and religion are allegories of psychological and spiritual truths. In them, we can find guidance and healing meaning for our lives. Seeing the similarities between my story and the Sumerian descent myth of Inanna, Queen of Heaven and Earth, brought me great comfort.

Inanna Queen of Heaven
unkown artist on easy.com
The first half of Inanna's life was, like mine, fairly predictable. We both struggled to create a comfortable home, affirm our individuality, and establish our authority. Inanna accomplishes this by having a bed and a throne made for her. Then she cleverly tricks Enki, the God of Wisdom, into giving her the gifts of civilization, which she shares with the city she rules. She tops it all off (she assumes) by courting, seduction, bearing children, and fulfilling her Queenly duties.
I, too, gained knowledge through my cleverness:  enough, at least, to get a college scholarship. I earned two degrees, met, courted and married my husband, established a home, and birthed a daughter and a son. Eventually I earned a doctoral degree and a college teaching position. I've done it all, I thought with a measure of self-satisfaction. That's when I learned that cleverness, knowledge, possessions and physical comfort do not define success or insure fulfillment.
My descent from Inanna's "Great Above" to the "Great Below" began when my shadow broke into my awareness with a moral conflict between two intolerable choices.  I was profoundly tempted to break a rule that had always been sacrosanct to me, and appalled at myself for considering it. I spent sleepless nights praying to the God I had been taught to believe in, challenging beliefs that felt outdated and meaningless while fearing retribution for my audacity. I found little joy in living. My stomach hurt much of the time. I lost 20 pounds. At times I knew there was meaning in my ordeal, but my knowing provided scant relief. Mostly I felt alone and miserable. Like Inanna and Persephone, I was introduced to the dark underbelly of the unconscious beneath my naive "good girl" self-image. The shock was devastating.
Inanna is a "good girl" too:  a loving wife to Dumuzi, a mother, and a sister to Ereshkigal, Queen of the Underworld. At mid-life Inanna descends into the underworld to, by some accounts, attend the funeral of Ereshkigal's husband. Or was her call, "Let him come. Come, man, come!" an invitation to her animus, her unconscious masculine side?

Inanna courting Dumuzi
Image: Beyondpottery.blogspot.com
On the way down she is humiliated by being stripped of all her earthly possessions: symbols of her beauty, success, femininity and the power she has worked so hard to attain. Humiliation is a crucial element of descent myths because crisis and suffering are the only powers that can destroy an ego's belief in its invincibility.
The story of Inanna in body and soul
If we look for it, we will find that every detail of a myth can have psychological and spiritual meaning. For example, the number three in myths and fairy tales heralds the arrival of Mystery. Receiving three wishes, asking for help three times, or being the third and youngest child to attempt a difficult task signals our readiness for an initiation that will force us out of childhood innocence into mature responsibility and consciousness.

I Tjing hexagram 3: Difficulty at the Beginning
Sure enough, three shows up in the story of Inanna, Queen of Heaven and Earth, too. At the bottom of her descent she is met by Ereshkigal who, perhaps jealous of her sister's charmed life in the world above, has her hung naked on a meat hook where she suffers for three long days. I hung on my metaphorical meat hook for three years, plus another six during which my suffering gradually diminished.
Like Inanna's descent, mine was a painful physical, emotional and spiritual experience. But, unwilling to give up or make a terrible mistake, I persevered in my outer life and stirred the contents of my inner world over a low, reflective fire. Ever so slowly, this alchemical opus brought about lasting changes.
My body awakened to instinctual energies I had long repressed. My ears heeded my soul's cries of pain. My heart felt compassion. My ego's center of gravity shifted from a place of control and resistance to a place of surrender and acceptance of forces far more powerful than my puny will. My eyes were opened to my sovereignty over my own life and my childish dependence on others dissolved. I began to make my own choices and take responsibility for them. Death took up its abode on my left shoulder and Choice on my right, each whispering daily reminders to savor every moment.
Hero myths have healing meaning too, but "happily ever after" does not tell the whole story.  Descent myths do.
On the third day, Inanna is rescued by her loyal priestess, Ninshubur, and Enki, the God of Culture, and she returns to life in the world above. There she faces new problems, but now she has the awareness to handle them with wisdom and balance. With Inanna's help, I'm getting better at that too.
Jean Raffa's "The Bridge to Wholeness" and "Dream Theatres of the Soul" are at Amazon. E-book versions are also at Kobo, Barnes And Noble and Smashwords. "Healing the Sacred Divide" can be found at Amazon and Larson Publications.